Course Description
This course is the first part of the
Pediatric VitalStim Therapy: Enhancing Decision Making
series. Both the first and second part are included in your purchase and will appear as individual courses on your Online Course Menu. Participants will be able to activate each part separately at your discretion. Separate CEU certificates will be available to print upon successful completion of each part.
See Prerequisite below
Learn the key components of an effective pediatric VitalStim treatment. This course is designed to take the VitalStim provider to the next level in their evaluation, clinical analysis, treatment planning, and intervention skills. The course will focus on building upon the theoretical basis of muscle physiology, kinesiology, swallowing mechanism changes across infancy through adulthood, concepts of electrical stimulation, electrode placement, dynamic systems theory, and more. Through the use of labs, videos, case studies, and discussion, the participant will challenge and build their problem solving and analytical skills to efficiently and effectively identify and treat the pediatric VitalStim caseload. This course will bring about new therapy ideas and increase self confidence to provide optimal patient care and success!
Completion of this course includes a 10 question quiz and 3 short answer questions which will be submitted to the instructor for grading.
NOTE: Registrants must be VitalStim Providers.
Prerequisite:
1. VitalStim Providers who completed the Adult Focus class must first take a foundation of pediatric anatomy/physiology of the swallowing system course
Pediatric Feeding and Swallowing Skill Acquisition Around Developmental Milestones
prior to taking this course.
2. VitalStim Providers who completed the Pediatric Focus class may proceed with this advanced class.
AOTA Classification Codes
OT Process: Intervention
Course Objectives
Upon successful completion of this course, participants will be able to:
Discuss anatomical changes from birth to 5 and how it impacts evaluations, treatment planning, and electrode placement decisions
Describe the key influences on successful pediatric feeding and swallowing
Analyze swallow dysfunctions, theoretical concepts of electrical stimulation and muscle physiology to determine best electrode placement
Able to match electrode placement to dysfunction through analysis of channel alignment

Karin Mitchell
M.A. CCC-SLP
Karin Mitchell is a worldwide respected Speech Language Pathologist specializing in the care and treatment of pediatric feeding and swallowing, developmental care of the medically fragile infant and child, and pediatric traumatic brain injury. Her love of teaching and helping others drives her to create and deliver fun and empowering continuing education courses across the nation and internationally. Areas covered are Developmental Care in the NICU, Cue Based Feeding, pediatric feeding and swallowing analysis and treatment, including the use of VitalStim, swallow studies, enhancing decision making and clinical analysis, breast feeding the medically fragile infant and child, and developmental milestones supporting feeding skill acquisition. Beginning her practice in 1995, Karin sought out learning opportunities and creative ways to teach others. She now serves as a lead therapist for the NICU and Feeding Teams at CHOC Children's Hospital in Orange, CA. With a clinical practice formed by a strong theory base in NDT and SI therapies, Karin is also NOMAS trained and VitalStim certified. She provides ongoing education in-services and hands-on labs for appropriate developmental care, positioning, handling, and feeding skills for clinical staff including medical residents, nurses, physical therapists, occupational therapists, and speech pathologists. Karin was a key player in the development of unit protocols and care plans for evidence-based developmental care in the highly specialized Small Baby Unit (ELBW) at CHOC which includes an ongoing education series required by all medical and support personnel. She is an active committee member for multiple qualities of care committees including Skin to Skin Care, Developmental Care, Infant Driven Feeds, Breast Feeding Coalition, Palliative Care, Neuro NICU Team, Trauma Team, and Family Centered Care. A dedicated leader, Karin devotes much of her time to the support and development of clinicians, serving as a mentor committed to building therapist's skills in clinical analysis and therapeutic effectiveness with medically fragile patients. She is a strong advocate for her patients and their families and speaks at local associations, community centers, local universities, and school districts to support medically fragile infants and children.

Financial Disclosure: Karin receives an honorarium from CIAO for the presentation of this course. She also receives royalties for the purchase of her recorded course(s)
Non-financial Disclosure: Karin uses VitalStim in her clinical practice.

25 Minutes
Feeding and Swallowing
25 Minutes
Neonatal Suckling vs Sucking Pattern
25 Minutes
Muscle Movement Refresher
20 Minutes
CN Accessible to NMES
25 Minutes
Airway, Positioning, Esophagus & Sensory
34 Minutes
Muscle Physiology & NMES
26 Minutes
Electrode Placement: Infant & Toddler
30 Minutes
Electrode Placement: Pre-school & Up
15 Minutes
Case Study Reading
15 Minutes
Case Study Assignment 1
15 Minutes
Case Study Assignment 2
15 Minutes
Case Study Assignment 3
Delivery VIA:
Online - This course is offered in an online, on demand format.
Contact hours pre-approved for:
4.5 Hours
CIAO is an ASHA Approved Provider #AAWA (0.45 ASHA CEUs) bubble sheet required
CIAO is an AOTA Approved Provider #4119 (0.45 AOTA CEUs)
This course meets PDU Requirements for NBCOT (4.5 PDUs)
As an IACET Authorized Provider, CIAO offers CEUs for its programs that qualify under the ANSI/IACET Standard
CIAO is authorized by IACET to offer 0.45 CEUs for this program
4.5 Hours OTs in CA - Advanced Practice Swallowing #25-S14
---

---
The assignment of AOTA CEUs does not imply endorsement of specific course content, products, or clinical procedures by AOTA.

---
0.45 ASHA CEUs
Advanced level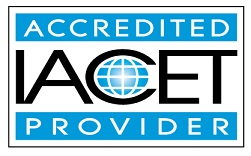 ---
CIAO is accredited by the International Association for Continuing Education and Training (IACET). CIAO complies with the ANSI/IACET Standard, which is recognized internationally as a standard of excellence in instructional practices. As a result of this accreditation, CIAO is accredited to issue the IACET CEU.

---
CIAO is recognized on the NBCOT Provider Registry (meets PDU requirements for NBCOT)
"Thank you so much for this instruction! Great teachers"
- Frisco, TX / Oct 2022
"Loved the course!!! So much information and review! "
- Owensboro, KY / May 2022
"This course was a great review! Karin and Kathy presented as very knowledgeable and also excellent at explaining the information for those who needed a refresher! I loved all the visual models of the muscles!"
- Iuka, MS / Mar 2022
"Loved the case studies! very helpful"
- Dallas, TX / Mar 2022
"Great course! Really made you think out of the box."
- Clinton , MS / Feb 2022
"Thank you for the course handouts to follow along with the presentation. They were helpful."
- Pottsville, PA / Feb 2022
"Excellent course- highly recommend!"
- Austin, TX / Aug 2021
"This was a great course! I took the adult focused class and this helped me to feel more confident with peds. I feel "capable" right now and believe this course will support me as I gain more experience with pediatric NMES to move into the "highly capable" category. thank you!!"
- Austin , TX / Jul 2021
"I cannot say enough good things about this course. It was a wonderful supplement for the adult VitalStim certification and was super helpful for the population that I serve. THANK YOU!!!! "
- Owens Cross Roads, AL / Jun 2021
"This refresher has been great to hone my skills with the infant and toddler population. Great content!"
- Palmer, AK / Apr 2021
"Thank you so much for the feedback on the case studies! I will definitely keep the anatomy and physiology changes in mind during my treatments. Loved being able to apply the information you gave us in this section. Thank you, again!"
- Newburgh, IN / Feb 2021
"This was a great course. I did get a little nervous about getting everything in by the 30 days to have it checked and corrected (assuming corrections needed to be completed within the 30 days as well). I allowed myself 7 days for grading but that did give a little anxiety about when I could sit for the videos to give full attention."
- Austin, TX / Feb 2021
"A great review and affirmation I am providing care the way NMES is intended."
- Hayden, ID / Jan 2020
"Great review- thank you!"
- Greenville, SC / Jan 2020
"This was a great course and appreciate that we did the case study to make sure we could plan and sequence treatment based on what we know. The feedback was prompt and positive- thank you! "
- Greenville, SC / Aug 2019
"I appreciate that I can learn more via webinars! Instructors were excellent - they know their stuff and communicate it well. Thank you!"
- Fergus Falls, MN / Jul 2019
"I think having the feedback on the case study answers was nice, when you've been doing this awhile its nice to have this refresher and get confirmation that clinical reasoning skills are still appropriate"
- Carrollton, TX / Jul 2019
"I learned so much with this course! The instructors are very knowledgeable and explained the content in a very easy to understand way. I was told in the Adult course that treatment was very similar in pediatrics because the structures are all the same just smaller, but I disagree now that I learned how structures change with growth from newborns-toddlers-older child-adult. Looking forward to completing Part 2! "
- BONITA SPRINGS, FL / Jul 2019
"This course was very helpful. I took the adult class and I'm thankful for this additional information regarding my pediatric patients."
- Hudson, WI / Jul 2019
"I received my certification through the adult VitalStem program. This online ped course was so helpful. I'm glad I signed up for it. I've only completed part one at this point. "
- Oklahoma City, OK / Jun 2019
"I really enjoyed the case studies and being able to have direct feedback to gain insight into my understanding of treating the pediatric patient as a whole from the evaluation process all the way to discharge. This course has been extremely insightful and I feel that the presentation, case studies, and presenter's feedback will help enable me to use my skill sets more effectively and most of all more confidently. Thank you!!!"
- Hampstead, NC / Jun 2019
"I really enjoyed this course and I'm so excited you both came out with a pediatric course re: NMES. You guys ROCK! Thanks!!"
- Houston , TX / Jun 2019
"Thank you for your additional input regarding the case study questions! This was a helpful course for me."
- Talihina, OK / May 2019
"Great course. Very thorough!"
- Athens, PA / May 2019
"Great course to transition from adult VitalStim cert to being able to work with peds!"
- Claremore, OK / Feb 2019
"Thank you!! I think some more time spent on palpation for accurate placement would have been helpful. Otherwise great and very helful and interesting course!!"
- Lakewood, NJ / Jan 2019
"Great visuals with pictures. Incorporate videos of NMES . Thanks!"
- Coral Springs, FL / Dec 2018
"really helpful for helping me to analyze and prioritize impairments for treatment planning."
- Duluth, MN / Apr 2018
"Love the back and forth communication with this class! Thanks Karin for the great feedback. "
- Kihei, HI / Mar 2018
"Great course and very knowledgeable instructor!"
- Eagan, MN / Feb 2018
"I really enjoyed this course. The feed back from the instructor was wonderful and very helpful! I cannot wait to start part 2."
- Quincy, IL / Jan 2018
"The instructors did a great job of giving examples with treatment strategies and techniques. I could tell they really know their stuff! Also provided great feedback on case studies. Would definitely take another course presented by them. "
- Birmingham, AL / Feb 2017
"The videos with the text information available is just fabulous. Thank you!"
- Marrero, LA / Nov 2016
"Great review. Each time a take a Vitalstim course i learn more that I can apply."
- Olathe, KS / Oct 2016
"I really enjoyed this course. As a therapist transitioning from adult vital stim to pediatric vital stim, I found that this course was very informative."
- McKinney, TX / Sep 2016