Course Description
. This course focuses on the adult swallowing anatomy. For pediatric focus (under 5 years of age) see
MBS: The Clear Picture Pediatric
.
The art and skill of interpreting Modified Barium Swallows seemed out of reach for some SLPs who may have graduated before the opportunity to learn was available, or simply because of the limitations of their work environments. This introductory online interactive course is a great opportunity for SLPs, OTs, Radiologists and other professionals involved in treating dysphagia. This is not your typical online course, it is a colorful, 3-D, interactive experience! Participants will gain better insight and understanding of the normal anatomy of the swallow and the background necessary to accurately observe the Modified Barium Swallow (MBS) study for the assessment of swallowing.
In Unit 1, consisting of 3 Lessons, the participant will learn the anatomy involved in the normal swallow. In Unit 2, consisting of 3 Lessons, the participants will review several MBS studies to learn how to identify and recognize common abnormal findings.

NOTE: The course is delivered via the internet. Computer and internet access is therefore required. The course takes approximately 12 hours to complete and may be taken at any time over a two week period with new classes starting every Friday.
If you are taking the VitalStim Therapy Specialty Program do not register for this course, it is already included in the VitalStim registration.

AOTA Classification Codes
OT Process: Intervention, Outcomes
Domain of OT: Client Factors
Course Objectives
Upon successful completion of this course, participants will be able to:
Identify normal anatomy of the musculature, skeleton and neurological structures relevant to the swallow
Identify normal muscle physiology involved in the swallowing mechanism
Describe and identify normal anatomical features visible on an MBS
Describe and recognize common abnormal findings on an MBS

Yorick Wijting
PT, DPT
Yorick received his Physical Therapy degree in the Netherlands and his DPT at the University of St. Augustine, Florida. He has extensive training and practical experience in biophysical agents and teaches nationally and internationally to medical professionals on their therapeutic use. Yorick has been instrumental in developing the use of electrical stimulation by Speech Language Pathologists in the treatment of dysphagia. Yorick currently lives in California and runs his private practice in Gilroy, CA.

Financial Disclosure: Yorick receives honoraria from CIAO Seminars for the presentation of his live course(s) and royalties for the sale of his recorded course(s). Yorick is the author and an instructor for the VitalStim Therapy Specialty Program.
Non-Financial Disclosure: no relevant relationships exist


60 Minutes
Lesson 1: The Oral Stage
60 Minutes
Lesson 2: The Pharyngeal Stage
60 Minutes
Lesson 3: The Esophageal Stage
15 Minutes
Anatomy & Physiology Exam
120 Minutes
Assignment, instruction, and communication with online instructor
60 Minutes
Lesson 4 Signs Observable during Oral Phase
60 Minutes
Lesson 5 Signs Observable during Pharyngeal Phase
60 Minutes
Lesson 6 Signs Observable during Esophageal Phase
120 Minutes
Assignment, instruction, and communication with online instructor
Delivery VIA:
Online - This course is offered in an online, on demand format.
Contact hours pre-approved for:
12 Hours
CIAO is an ASHA Approved Provider #AAWA (1.2 ASHA CEUs) bubble sheet required
CIAO is an AOTA Approved Provider #4119 (1.2 AOTA CEUs)
This course meets PDU requirements for NBCOT (12 PDUs)
As an IACET Authorized Provider, CIAO offers CEUs for its programs that qualify under the ANSI/IACET Standard
CIAO is authorized by IACET to offer 1.2 CEUs for this program
12.0 Hours OTs in CA - Advanced Swallowing #25-S2
---

---
The assignment of AOTA CEUs does not imply endorsement of specific course content, products, or clinical procedures by AOTA.

---
CIAO is recognized on the NBCOT Provider Registry (meets PDU requirements for NBCOT)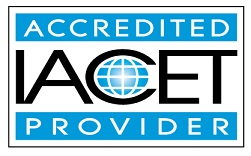 ---
CIAO is accredited by the International Association for Continuing Education and Training (IACET). CIAO complies with the ANSI/IACET Standard, which is recognized internationally as a standard of excellence in instructional practices. As a result of this accreditation, CIAO is accredited to issue the IACET CEU.

---
This course is offered for 1.2 ASHA CEUs (Introductory level, Professional area).
"Really liked the videos to support my learning. "
- Turtle Lake, WI / Sep 2023
"Thank you so much for the anatomy review. I look forward to attending the course in November. "
- Houston, TX / Sep 2023
"Very challenging to read and complete independently. Would be much better if interactive and auditory components."
- west hollywood, CA / Jul 2023
"Very knowledgable presentation."
- O'fallon, MO / Jun 2023
"great course"
- West Islip, NY / May 2023
"Thank you so much for providing this review!"
- Cape Girardeau, MO / May 2023
"This course was very helpful and I feel I have gained more knowledge from its content."
- East Meadow, NY / May 2023
"Thank you to CIAO staff for being so responsive and available at 5:00 on a Friday evening. The videos during the test section did not run, so my answers to questions relating to the videos were all guesses."
- CENTENNIAL, CO / Apr 2023
"Please make it more obvious that there is a pre-course in the confirmation email-- the language is fairly confusing and it would be nice to receive a separate email notifying students about the pre-course. Also, it would be very helpful to have some updated videos for some of the MBS examples "
- DENVER, CO / Apr 2023
"This course was fantastic! Very thorough and the quizzes/tests helped me fully understand the material. "
- Orwigsburg, PA / Feb 2023
"ABSOLUTELY LOVED the MBSS videos! Such good quality videos with perfect examples of specific dysphagia components/functions isolated. Literally "nerded out" watching them. "
- La grange , TX / Feb 2023
"The course was well organized and set up in such an interactive way. I enjoyed the videos and examples provided. "
- Mission, TX / Jan 2023
"The course videos were very helpful and the explanations that went with them for self-checking. The course was overall very helpful."
- Pasadena, TX / Nov 2022
"This was a great course, very informative and easy to access!"
- Johnson City, TN / Aug 2022
"Good course overall. The exams were very nitpicky and heavy on the anatomy, cranial nerves, and musculature, which is not as applicable to day to day practice as an SLP."
- Waltham, MA / Jul 2022
"very detailed course and extremely challenging. would like to have this been done via video course. "
- Wayne, NE / May 2022
"Great course, loved the videos to accompany learning."
- Watertown, SD / Apr 2022
"Loved this anatomical review!"
- Colorado Springs, CO / Mar 2022
"This course was informative and a well needed review. Thank you."
- Yonkers, NY / Mar 2022
"Good information, good videos"
- Groesbeck , TX / Jan 2022
"Excellent course!"
- Biloxi, MS / Aug 2021
"I was unable to see the whole screen content on my iPhone."
- Shreveport, LA / Jul 2021
"Great course with an abundance of examples to assist with improving identification of dysfunctions. "
- Eagle Pass, TX / Jul 2021
"Would love more case studies of "unusual" swallowing physiology and using that to determine functional vs dysfunctional swallow."
- Baltimore, MD / Jul 2021
"Very informative, in-depth course ; really liked the anatomy part of dysphagia"
- Grosse Pointe Shores, MI / Jun 2021
"I appreciated that the information was broken into stages of swallowing and allowed for course to be easily completed at different times. "
- Lincoln, NE / Mar 2021
"This was probably the most difficult class I have taken in quite a while; I have not had to refer to cranial nerves or muscles for years. I feel like I'm going to have to repeat this course numerous times before the actual NMES class. Help!"
- Naples, FL / Nov 2020
"A wonderful course! "
- LaFayette , GA / Nov 2020
"This was a very informative and thorough course. I especially benefited from the use of MBS videos."
- Winter Park, FL / Sep 2020
"Learned a lot in this course!!"
- Miami, FL / Mar 2020
"It would be nice to have the option of watching the swallow studies at a slower speed. Thank you!"
- Hattiesburg, MS / Mar 2020
"I am glad this course was offered and completed prior to the onsite vitalstim course for ability to review information regarding anatomy of each stage and MBS review. I feel that I am better prepared for the vitalstim course with this information than I would have been without the online course."
- Bowling Green, OH / Mar 2020
"I think having more audio clips would be beneficial. Some questions were worded where there could be multiple interpretations. Wish it gave a little more of an intro to Vital Stim and how placements of the electrodes could improve muscle function. Otherwise I found it to be very informative. "
- Sandusky, OH / Feb 2020
"Really enjoyed this anatomy and physiology review from grad school. "
- Crofton, MD / Feb 2020
"This was a very challenging and beneficial course. I did find a couple of questions on the tests to be misleading, but overall it was very educational."
- Saint Simons Island, GA / Jan 2020
"Very informative, great review!"
- Flagstaff, AZ / Dec 2019
"I love the organization. The manual provided to take notes was very helpful in my learning. I am looking forward to the in-person Vital Stim. Thank you!"
- Hermantown, MN / Nov 2019
"I liked how the course was split. Great review of anatomy and physiology! "
- Melbourne, FL / Nov 2019
"The information presented in this course was practical, and I will be able to use this knowledge to improve my skills when interpreting MBS."
- Terry, MS / Nov 2019
"I gained a lot of knowledge through this course. Very insightful. "
- Dublin, GA / Oct 2019
"I feel better prepared for the seminar after taking this course."
- Clarksville, IN / Sep 2019
"This course was a very helpful review of the anatomy of each stage of the swallow and provided clear diagrams with explanations of how each mechanism works in a very thorough, concise way. One area that I particularly appreciated having more attention to was the esophageal stage. This was very helpful to examine because we so often focus on the oral and pharyngeal stages of the swallow, though it is important to remember that esophageal issues can also contribute. I very much appreciated that reminder to consider this often overlooked area. While the course is very dense with anatomy, I am very glad to have these resources moving forward and with consistent repetition feel confident I will be able to integrate this knowledge well into my practice. Thank you!"
- Oakland, CA / Jul 2019
"My instructor was very prompt and timely. Great course!"
- Nashville, TN / Jul 2019
"The set up and function of this course was very beneficial to my line of work. Easy navigation helped as well. "
- Moseley, VA / Feb 2019
"The MBS course was very well put together and instructed!"
- ELLICOTT CITY, MD / Feb 2019
"More MBS videos would be helpful. The only reason I did not mark the questions related to the online instructor as "strongly agree" is because she didn't need to provide additional information."
- Colroado Springs, CO / Feb 2019
"My instructor was extremely helpful and timely in her responses. "
- sacramento , CA / Feb 2019
"The e course was very informative and a good review of the basic anatomy. I found the information provided very helpful for the quizzes and assignments. "
- Cincinnati, OH / Jan 2019
"Excellent course. Using it daily!"
- Winston Salem, NC / Dec 2018
"Thought the course was fantastic! I look forward to live portion. Thank you for providing quality courses."
- McDonald, PA / Oct 2018
"Great course to refresh skills! I have worked in the SNF for the past three years, so it has been quite a while since I have seen MBSs in person. I am now working in a hospital setting and training to complete MBSs. Thank you!"
- Mount Vernon, OH / Oct 2018
"I feel so more confident with this course. I can't wait to take more MBS."
- Daphne, AL / Oct 2018
"This was a great course overview/review of the anatomy and stages of swallowing/dysphagia. "
- Benton, AR / Sep 2018
"This was a great course and truly beneficial!"
- Lynbrook, NY / Aug 2018
"I greatly appreciated the layout of the course and the ability to ask questions of a live instructor at any time. "
- Hughesville, PA / Aug 2018
"I thought this was a great course overall, and I really enjoyed getting instructor feedback on work. Many of the fluoroscopy videos were very hard to see/very pixilated, and I think that is one area that could be greatly improved by just getting videos with better resoluation. Thanks for a great course, I look forward to the live section! "
- Santa Fe, NM / Aug 2018
"This was an excellent review of the cranial nerves and the muscles associated with the swallow. I look forward to the course."
- Nashville , TN / Feb 2017
"Very informative and a great refresher for the upcoming Vital Stim Program."
- Vail, AZ / Dec 2016
"Overall a wonderful course. The instructor responded quickly and provided good feedback for the assignments. It was a good review of all anatomy! "
- Phoenix, AZ / Nov 2016
"Very helpful review given prior to in-person course"
- Brookfield, CT / Nov 2016
"I enjoyed having an online instructor. I feel that it challenged me to look into and analyze/question the information and my prior knowledge to complete the assignments. "
- Livingston, NJ / Oct 2016
"I truly appreciate this course as it was a GREAT refresher after not being involved in this area over the past few years. Great presentation of information that was easy to understand! Thank you Denise!"
- Bradford, PA / Sep 2016