VitalStim Therapy DINES Renewal Ecourse
The updates in the 2019 VitalStim® Therapy and Beyond: DINES (Dynamic Integration of NMES and Exercise for Swallowing) Specialty Certificate Program are now included in this course!
This course is designed to renew competency for NMES Therapy Providers. Participants will receive up-to-date key concepts in research, safety and protocols during the course. Participants who successfully complete this course will be equipped with the required knowledge and skills to maximize the impact of the use of neuromuscular electrical stimulation (NMES) in the treatment of dysphagia. This renewal course will review topics such as muscle physiology, kinesiology of the swallowing mechanism and pathological swallowing mechanisms and processes. The basic principles and concepts of neuromuscular electrical stimulation as used in the treatment of dysphagia will be reviewed, as will the various NMES protocols described in the literature.
Registrants must be VitalStim Providers.
ANY VitalStim Provider can renew at ANY time, no matter when you became a Provider.
Completion of this renewal course will award the VitalStim Therapy Specialty Certificate and list the VitalStim Provider on the VitalStim Registry for 3 years.
Online renewal may be completed by Adult and/or Pediatric Providers
 
ONLINE Renewal Specifics:

Computer with internet connection and audio are required. 
Course must be completed within 30 days of activation (activate course within 6 months of purchase).
A PDF version of the updated VitalStim/DINES manual is available to print.
An online multiple-choice quiz (80% passing score) and submission of an online evaluation form are required for successful completion.
ASHA CEUs may be requested by completing the online ASHA form and checking "YES" to the "Report to ASHA" question.
A certificate of completion will be available to print immediately after course is successfully completed.
The Specialty Certificate will be mailed to your home address. Please be sure to update your contact information, mailing address and facility information
 
Rather Attend In Person?
Go to any LIVE VitalStim® Therapy and Beyond: DINES Specialty Certificate Program. Select Renewal (no MBS required) price during registration.
Click Here for Adult Focus LIVE Renewal
Click Here for Pediatric Focus LIVE Renewal


Vitalstim recertification vital stim
Click for VitalStim Therapy Specialty Certificate Program Press Release

AOTA Classification Codes
Domain of OT: Performance Skills


Course Objectives
Upon successful completion of this course, participants will be able to:
Accurately name the anatomical structures (muscular, articular, neurological) relevant to the swallowing function
Correctly and accurately palpate the structures mentioned under objective 1 that are accessible to palpation
Briefly describe the various phases of the normal swallowing movement
List the main pathological conditions affecting swallow function in the adult population (etiology, pathophysiology, signs and symptoms, severity of impact on swallowing, prognosis, social and economic impact)
Describe considerations in the use of NMES in the pediatric population
Describe the characteristics of electrical stimulation and the influence of electricity on muscle tissue (physiological versus evoked contraction, frequency of current, intensity, phase duration, treatment time, strength and endurance building, etc.)
Identify the pathological conditions for which electrical stimulation is indicated
Describe the characteristics of the NMES stimulation unit
Describe, differentiate and demonstrate the execution of common NMES treatment protocols described in the peer-reviewed literature
Discuss the use of swallowing exercise during and after the use of neuromuscular electrical stimulation
Briefly describe the principles of evidence based medicine and their application to the use of NMES in the treatment of dysphagia
Discuss ethical considerations around the use of NMES in the treatment of dysphagia
---
Course Instructor(s)

Yorick Wijting
PT, DPT
Yorick received his Physical Therapy degree in the Netherlands and his DPT at the University of St. Augustine, Florida. He has extensive training and practical experience in biophysical agents and teaches nationally and internationally to medical professionals on their therapeutic use. Yorick has been instrumental in developing the use of electrical stimulation by Speech Language Pathologists in the treatment of dysphagia. Yorick currently lives in California and runs his private practice in Gilroy, CA.

Financial Disclosure: Yorick receives honoraria from CIAO Seminars for the presentation of his live course(s) and royalties for the sale of his recorded course(s). Yorick is the author and an instructor for the VitalStim Therapy Specialty Program.
Non-Financial Disclosure: no relevant relationships exist


---
Course Agenda
94 Minutes
Physiology of the Normal Swallow
86 Minutes
Exercise Considerations
106 Minutes
Electrical Stimulation in the Treatment of Dysphagia
50 Minutes
DINES Treatment Protocols
65 Minutes
Pediatric Considerations
---
Contact hours pre-approved for:
8.5 Hours
CIAO is an ASHA Approved Provider #AAWA (0.85 ASHA CEUs) bubble sheet submission required
CIAO is an AOTA Approved Provider #4119 (0.85 AOTA CEUs)
This course meets PDU requirements for NBCOT (8.5 PDUs)
As an IACET Accredited Provider, CIAO offers CEUs for its programs that qualify under the ANSI/IACET Standard
CIAO is authorized by IACET to offer 0.85 CEUs for this program
---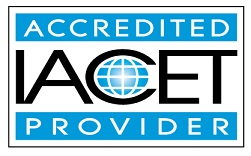 ---
CIAO is accredited by the International Association for Continuing Education and Training (IACET). CIAO complies with the ANSI/IACET Standard, which is recognized internationally as a standard of excellence in instructional practices. As a result of this accreditation, CIAO is accredited to issue the IACET CEU.

---
CIAO is recognized on the NBCOT Provider Registry (meets PDU requirements for NBCOT)

---
This course is offered for 0.85 ASHA CEUs (Intermediate level, Professional area) ASHA Bubble Sheet

---
The assignment of AOTA CEUs does not imply endorsement of specific course content, products, or clinical procedures by AOTA.