Trach and Vent Specialty Course for SLPs
TWO WAYS TO ATTEND:
Attend as part of the LIVE STUDIO AUDIENCE in Gulf Breeze, Florida - Studio audience seats are limited - so register today!
Attend via LIVE STREAM from anywhere around the world. Live stream participants will login to access the event from their computer.
NOTE:
This live event is streamed in real time. 
Course agenda is in Central time, please adjust for your time zone
Registrants who attend the live broadcast will be able to interact with instructor.
All registrants will have access to the broadcast recording for 14 days.
A group may view the course together, however each attendee must be individually registered in order to receive CE credit.
CEUs:
SLPs - this course is registered with ASHA as Blended Learning. ASHA CEUs may be earned by attending live, viewing the recording, or a combination of both.
OT/PTs - Participants who need live hours for state license renewal must attend in real time yet, will still have access to the recording for 14 days.
COMPLETION REQUIREMENTS:
Attend/view entire course
Pass multiple choice quiz (80% min score)
Complete online course evaluation
This is a course for therapists who are interested in learning about tracheostomy and ventilator dependent assessments and treatment approaches. Improve your knowledge base and skills; whether you are an SLP who is currently working with tracheostomy and ventilator dependent patients or if you would like to develop the knowledge and skills to help you learn more about this subspecialty. Learn about the types of tracheostomies, speaking valves, and treatment strategies available to you to help your patients wean off the vent and successfully decannulate. This is an intermediate course, and basic knowledge of dysphagia and voice therapy is required. SLPs working with trach and vent patients are challenged with getting instrumental assessments, treatment strategies, and communicating the role of the SLP in assessing and treating this unique population to their multidisciplinary teams. This course will present the physiological and structural changes of the trachea following a tracheostomy and offers guidelines and treatment strategies to initiate po intake and achieve voicing using speaking valves. This course aims to educate SLPs on everything related to working with patients that have acquired a tracheotomy and are vent dependent.
Course Objectives
Upon successful completion of this course, participants will be able to:
Define guidelines related to trach and vents
Identify anatomical structures and physiological changes after a tracheostomy procedure
Explain how ventilators work, their settings, and alarms
Assess patient candidacy for cuff deflation and speaking valve trials
Summarize about guidelines for high flow oxygen
Consider and recommend treatment protocols to include humidification, pharmacology, modalities, exercises, and diet modifications, and Evans Blue Dye Tests
Develop treatment strategies for successful outcomes for your patients
---
Course Instructor(s)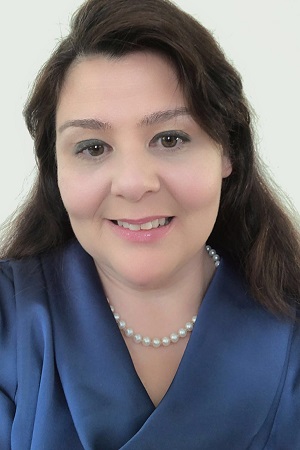 Lubna Nabulsi
CCC-SLP
Lubna Nabulsi is a Speech-Language Pathologist that has been practicing in Skilled nursing rehabilitation for 20 years. She graduated with her Masters in Speech-Language Pathology from Towson University in Baltimore Maryland. Prior to becoming and SLP, Lubna was a Medical and Research Technologist working at University of Maryland Hospital Immunology Department. This created a unique knowledge of overall medical pathology and how it related to disease and disorders that affect swallowing. Lubna is currently the Senior SLP at Futurecare Health and Management. Lubna developed a successful inhouse FEES program at all Futurecare skilled nursing facilities., and in the past 10 years has trained over 20 SLP in FEES instrumentation and competency.

Financial Disclosure: Lubna receives honoraria from CIAO for the presentation of her live courses and royalties for the sale of her online courses.
Non-Financial Disclosure: There are no non-financial relationships to disclose.

---
Course Agenda
08:00 - 09:00
Basic anatomy and physiology review before and after a tracheotomy procedure
09:00 - 10:00
All about tracheostomy tubes, trach set up, and ventilators
10:15 - 11:30
Infection Control
11:30 - 12:00
Speaking valves and cuff deflation
01:45 - 03:00
Treatment strategies and outcomes
03:00 - 04:15
Laryngectomies and TEPs
04:15 - 04:30
Questions and Answers
---
Contact hours pre-approved for:
7.5 Hours
CIAO is an ASHA Approved Provider #AAWA (0.75 ASHA CEUs) Participants must request to receive ASHA CEUs
ASHA CE Provider Approval and use of the Brand Block does not imply endorsement of course content, specific products, or clinical procedures.
---

---
Intermediate Level
0.75 ASHA CEUs