Apraxia, Dysarthria, and Global Aphasia
TWO WAYS TO ATTEND:
Attend as part of the LIVE STUDIO AUDIENCE in Gulf Breeze, Florida - Studio audience seats are limited - so register today!
Attend via LIVE STREAM from anywhere around the world. Live stream participants will login to access the event from their computer.
NOTE:
This live event is streamed in real time. 
Course agenda is in Central time, please adjust for your time zone
Registrants who attend the live broadcast will be able to interact with instructor.
All registrants will have access to the broadcast recording for 14 days.
A group may view the course together, however each attendee must be individually registered in order to receive CE credit.
CEUs:
SLPs - this course is registered with ASHA as Blended Learning. ASHA CEUs may be earned by attending live, viewing the recording, or a combination of both.
OT/PTs - Participants who need live hours for state license renewal must attend in real time yet, will still have access to the recording for 14 days.
COMPLETION REQUIREMENTS:
Attend/view entire course
Pass multiple choice quiz (80% min score)
Complete online course evaluation
Treating acquired speech and language disorders starts with a strong differential diagnosis evaluation. This course will guide the participant in recognizing the differences and then building a combination of treatment approaches to target the impairments. Participants will become familiar with tests including the Newcastle Dysarthria Assessment Tool, The Apraxia Speech Rating Scale, The Apraxia Battery for Adults Assessment, and Cognitive Test Battery for Global Aphasia. Evidence based treatment approaches will be discussed as well as some less researched clinical pathways. These techniques include Rhythm/rate control methods, and articulatory kinematic approaches The instructor will present case studies and guides on documentation. Therapists will leave with a well-rounded approach to acquired speech and language disorders to bring to the patients on Monday morning.



Course Objectives
Upon successful completion of this course, participants will be able to:
Recall basic knowledge of neuroanatomy related to strokes
Review epidemiological risks factors that can cause CVAs
Identify disorders related to post CVA sequela such as apraxia, dysarthria, global aphasia and dysphagia
Classify and diagnose aphasia, apraxia, and dysarthria's based on chart review and patient presentation, and standardized testing
Compare current treatment methods efficacy as notes in the research
Recognize and coexistence of multiple neuro speech/language disorders to provide an accurate differential diagnosis
Predict outcomes based on severity and co-morbidities in order to decide the most appropriate treatment pathways
Recommend and implement appropriate treatment strategies to achieve the predicted outcomes.
Choose modifications during treatment to compensate for visual dysfunction
---
Course Instructor(s)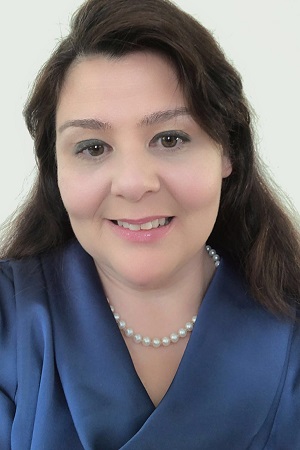 Lubna Nabulsi
CCC-SLP
Lubna Nabulsi is a Speech-Language Pathologist that has been practicing in Skilled nursing rehabilitation for 20 years. She graduated with her Masters in Speech-Language Pathology from Towson University in Baltimore Maryland. Prior to becoming and SLP, Lubna was a Medical and Research Technologist working at University of Maryland Hospital Immunology Department. This created a unique knowledge of overall medical pathology and how it related to disease and disorders that affect swallowing. Lubna is currently the Senior SLP at Futurecare Health and Management. Lubna developed a successful inhouse FEES program at all Futurecare skilled nursing facilities., and in the past 10 years has trained over 20 SLP in FEES instrumentation and competency.

Financial Disclosure: Lubna receives honoraria from CIAO for the presentation of her live courses and royalties for the sale of her online courses.
Non-Financial Disclosure: There are no non-financial relationships to disclose.

---
Course Agenda
08:00 - 09:00
Stroke Epidemiology, basic review of neuroanatomy and physiology
09:00 - 10:15
Review of apraxia, dysarthria, and global aphasia
10:30 - 12:00
Differential diagnosis of apraxia, dysarthria, and global aphasia
12:30 - 02:30
Clinical pathways, predictive outcomes and treatment methods
02:45 - 03:30
Discussion of new treatment methods and use of modalities
03:30 - 03:45
Case Study review
---
Contact hours pre-approved for:
7 Hours
CIAO is an ASHA Approved Provider #AAWA (0.7 ASHA CEUs) bubble sheet submission required
ASHA CE Provider Approval and use of the Brand Block does not imply endorsement of course content, specific products, or clinical procedures.
---

---
Intermediate Level
0.7 ASHA CEUs