VitalStim Therapy and Beyond: DINES Specialty Certificate Program - Pediatric Focus
This is a PEDIATRIC FOCUSED COURSE. Click HERE for Adult Focus.

Welcome to the UPDATED VitalStim Therapy course!
The VitalStim Certificate Program was introduced to the professional dysphagia community in 2003 as the competency course for the only FDA-cleared NMES device for dysphagia treatment. The program, then known as the VitalStim Certification Program, revolutionized dysphagia therapy! The popular course has gone through multiple revisions since its inception, incorporating the latest findings from the research and clinical communities. This new course update is the most significant to date. It is the result of several converging trends in the field of NMES for dysphagia treatment. The new content reflects significant growth of scientific research, an increase in available treatment protocols and an expansion of available equipment options.
Course Description
VitalStim Therapy and Beyond: DINES (Dynamic Integration of NMES and Exercise for Swallowing)
This accredited hands-on competency course will focus on the muscle physiology, kinesiology, and pathology of the normal and abnormal swallowing mechanisms as it changes across infancy, through childhood and into adulthood. The principles of NMES will be taught in tandem with active dysphagia exercise therapy. NMES for Dysphagia protocols, using FDA cleared devices, will be covered against the backdrop of neurophysiology of the swallowing mechanism and available research. Adjustments to NMES parameters – frequency, phase duration, duty cycle, and more – will be incorporated in specific treatment protocols and extensively practiced in hands-on lab sessions. Cases will be evaluated using the impairment model (pathology; symptoms; signs; dysfunctions; and impairments) and treatment planning will be practiced.
Participants will receive one-on-one attention from two experienced instructors, a dysphagia expert and an electrical stimulation expert. Instructors will deliver relevant information on FDA clearance and clinical options relevant to different equipment options available today to better equip clinicians in the ever-changing world of NMES for the treatment of pediatric and adult dysphagia.
Participants who successfully complete this course will leave as a skilled VitalStim Provider and DINES Provider with the confidence and building blocks needed to implement a successful NMES for dysphagia therapy program.
"I learned more about dysphagia in this course than I did in all of grad school!"
Conflict of Interest
None. This is the
only
NMES for Dysphagia training course not affiliated with the sale of any equipment or electrode. The content and administration of this course is wholly independent of any manufacturer.
Provider Benefits
A Specialty Certificate from the only acreditted NMES for Dysphagia course
VitalStim Provider designation
DINES Provider designation
Access to dedicated NMES Clinical Consultant
Access to the VitalStim/DINES Provider Facebook group - a private network of THOUSANDS of active Providers
Listing on the official VitalStim/DINES Registry
Access to the official VitalStim/DINES Provider Document Library
Access to continuing education specifically for VitalStim/DINES Providers
$50 discount voucher towards the NDC Examination application
This is course is not affiliated with the sale of any equipment or electrode. The content and administration of this course is wholly independent of any manufacturer.
This is an intermediate level course. Requirements for the course are as follows:
Successful completion of online anatomy and MBS review course (click link for more details) MBS Course Instructions
Prior knowledge and experience in dysphagia management
Dysphagia as a significant portion of active caseload
SLP or OTR with current licensure in state of practice
SLP or OTR in compliance with state and national practice acts
DINES Specialty recognition will be awarded to those who:
Online Course: pass written assignments. pass multiple choice quizzes with a minimum 80% accuracy
Live Course - pass written exam with 80% accuracy. Pass practical labs demonstrating safe and accurate application of NMES for dysphagia therapy as determined by both instructors.
NOTE: If these criteria are not met at the course, additional opportunities to successfully complete the process will be available.
VitalStim Therapy and Beyond is now a Specialty Certificate Program!
This program is the only accredited NMES for Dysphagia program. After successful completion of this program, participants receive their Specialty Certificate as a specialist in the use of NMES for the treatment of dysphagia. On April 3, 2015, the Institute for Credentialing Excellence (ICE) granted accreditation to CIAO Seminars' VitalStim Therapy Specialty Program for demonstrating compliance with ICE 1100 - Standard for Assessment-Based Certificate Programs. ICE 1100 was first published in January 2009 to ensure that assessment-based certificate programs adhere to modern standards of practice for the credentialing industry. More information about ICE is available online at www.credentialingexcellence.org.
CIAO offers the VitalStim Specialty course for two populations (adult and pediatric). Either course may be taken to become a VitalStim Provider. VitalStim Providers may treat either or both populations.
Course Pricing
$775 (US)
$350 (US) (Renewal at Live Course - earn 16 hrs. of continuing education credit)
Renewal Options (Maintain your Specialty Certificate by completing a renewal course once every 3 years)
Live Renewal
Attend the live 2 day VitalStim course again (no online MBS required for renewal)
(16 hrs.) will be awarded for successful completion of course.
Entire live course is required for this option.
Register above
by selecting the date/city and clicking register.
Choose the price option labeled
"Renewal (no online MBS course required)"
Online Renewal
8.5 hrs. will be awarded for successful completion of course.
Activate course within 6 months of purchase
30 days to complete once activated
The VitalStim® Therapy and Beyond: DINES Specialty Program - Pediatric Focus includes the online course,
MBS - The Clear Picture - Pediatric
(12 hrs.) and the two day hands-on "VitalStim Therapy and Beyond" (16 hrs)
VitalStim is a registered trademark of VitalStim, LLC.
VitalStim Therapy and Beyond: DINES Specialty Certificate Program© CIAO Seminars
AOTA Classification Codes
Domain of OT: Client Factors, Context Environment
OT Process: Intervention
Tim Carrigan, Vital Stim, VitalStim, Vital Stem, VitalStim Certification, Vitastim, NMES for Dysphagia, ESwallow, Guardian,
Course Objectives
Upon successful completion of this course, participants will be able to:
Identify and describe the changing anatomical structures relevant to the swallowing function in neonates through adulthood
Demonstrate accurate palpation of accessible structures in the head and neck region as relevant to the use of NMES
Identify normal infant and pediatric physiology as it changes with the maturing swallow
Describe the neuro-physiological processes involved in normal swallowing, neural pathways controlling swallowing, positive and negative feedback occurring during swallowing
Describe relevant neurological and physiological aspects of normal and abnormal swallowing, including cranial nerve function and muscle fiber types
Describe the swallowing disorder based on the results of the evaluation in terms of impairments and dysfunctions
Formulate the theoretical rationale for using NMES in the treatment of dysphagia
Describe the characteristics of neuromuscular electrical stimulation (NMES) and the influence of electricity on muscle tissue
Describe the parameters of pulsed waveforms – pulse duration, phase duration, frequency, duty cycle – commonly used in NMES in dysphagia therapy
Describe and demonstrate common problem-solving approaches used in a typical NMES treatment session, including preparing the skin, (re)positioning the electrodes, and adjusting NMES parameters
Describe the physiological impact of modifying the various pulsed waveform parameters on muscle fiber recruitment, fatigue, patient tolerance and exercise intensity
Describe the main pathological conditions affecting the swallowing function in the pediatric population
List precautions and contraindications to the use of NMES in the head and neck region
Describe the role of regulatory bodies in clearing NMES devices to market and its impact on clinical use of NMES by dysphagia clinicians
Describe the characteristics of typical NMES units and self-adhesive electrodes commonly used in dysphagia therapy
Describe, differentiate and demonstrate the execution of common NMES treatment protocols described in the peer-reviewed literature
Identify appropriate outcome variables to track and measure patient progress
Discuss and demonstrate correct electrode positioning based on patient presentation and anatomical location of target tissues to treat, including the use of one or more stimulation channels and applying electrodes in the facial, suprahyoid and infrah
Discuss and demonstrate the use of swallowing exercise during and after the application of NMES
Discuss the sensory defensiveness, its impact and strategies in pediatric feeding and VitalStim and DINES therapy.
---
Course Instructor(s)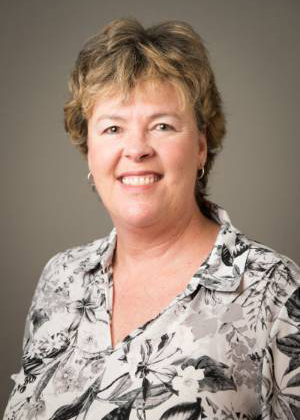 Penny Head
PT, PhD, SCS, ATC
Penny Head is an ABPTS Board Certified Specialist in sports physical therapy and an NATABOC Certified Athletic Trainer. With over 17 years' experience Penny is currently the Clinical Director of Sports Medicine at Baptist Rehab Hospital in Tennessee. She has also worked as a Sports Medicine Coordinator and Director of Physical Therapy in a clinical setting. Penny is currently a guest lecturer and lab instructor at the University of Tennessee, her alma mater. Penny is also currently a Certified Instructor for the VitalStim® Certification Course teaching NMES for the treatment of dysphagia. She has served as Certified Athletic Trainer, Team Physical Therapist and Rehab Consultant to several athletic programs including the Memphis Redbirds. Penny is a member of APTA, Tennessee PT Association, and Tennessee Athletic Trainers Association.

Financial Disclosure: Penny receives honoraria from CIAO Seminars for the presentation of this course. She also receives royalties for the purchase of her recorded course(s)
Non-Financial Disclosure: No relevant relationships

---

Karin Mitchell
M.A. CCC-SLP
Karin Mitchell is a worldwide respected Speech Language Pathologist specializing in the care and treatment of pediatric feeding and swallowing, developmental care of the medically fragile infant and child, and pediatric traumatic brain injury. Her love of teaching and helping others drives her to create and deliver fun and empowering continuing education courses across the nation and internationally. Areas covered are Developmental Care in the NICU, Cue Based Feeding, pediatric feeding and swallowing analysis and treatment, including the use of VitalStim, swallow studies, enhancing decision making and clinical analysis, breast feeding the medically fragile infant and child, and developmental milestones supporting feeding skill acquisition. Beginning her practice in 1995, Karin sought out learning opportunities and creative ways to teach others. She now serves as a lead therapist for the NICU and Feeding Teams at CHOC Children's Hospital in Orange, CA. With a clinical practice formed by a strong theory base in NDT and SI therapies, Karin is also NOMAS trained and VitalStim certified. She provides ongoing education in-services and hands-on labs for appropriate developmental care, positioning, handling, and feeding skills for clinical staff including medical residents, nurses, physical therapists, occupational therapists, and speech pathologists. Karin was a key player in the development of unit protocols and care plans for evidence-based developmental care in the highly specialized Small Baby Unit (ELBW) at CHOC which includes an ongoing education series required by all medical and support personnel. She is an active committee member for multiple qualities of care committees including Skin to Skin Care, Developmental Care, Infant Driven Feeds, Breast Feeding Coalition, Palliative Care, Neuro NICU Team, Trauma Team, and Family Centered Care. A dedicated leader, Karin devotes much of her time to the support and development of clinicians, serving as a mentor committed to building therapist's skills in clinical analysis and therapeutic effectiveness with medically fragile patients. She is a strong advocate for her patients and their families and speaks at local associations, community centers, local universities, and school districts to support medically fragile infants and children.

Financial Disclosure: Karin receives an honorarium from CIAO for the presentation of this course. She also receives royalties for the purchase of her recorded course(s)
Non-financial Disclosure: Karin uses VitalStim in her clinical practice.

---
Course Agenda
07:30 - 08:00
Registration (snack/refreshments provided)
08:00 - 08:15
Introduction, program overview, objectives.
08:15 - 08:45
Physiology, anatomy, neurology review
08:45 - 10:00
Palpation of head and neck structures (lab)
10:15 - 12:00
Exercise and Dysphagia
12:00 - 01:00
Lunch (on your own)
01:00 - 02:30
Electrical stimulation: theory & lab demonstration
02:30 - 02:45
Break (Snack provided)
02:45 - 05:30
Electrical stimulation: theory & lab demonstration continued
05:30 - 06:30
Written Examination
07:30 - 08:00
Review of material day 1, Q&A
08:00 - 08:30
Exam review and scoring
08:30 - 10:00
NMES protocols (lab)
10:15 - 11:30
NMES protocols (lab) continued
11:30 - 12:30
Lunch (on your own)
12:30 - 03:15
Integration: case studies, problem solving
03:15 - 03:30
Resource Network for Registered Providers
---
Contact hours pre-approved for:
16 Hours
CIAO is an Approved Provider for ASHA #AAWA (1.6 ASHA CEUs) bubble sheet submission is required
CIAO is an Approved Provider for AOTA #4119 (1.6 AOTA CEUs)
This course meets PDU requirements for NBCOT (20 PDUs Clinical Lab Assessment)
CIAO is authorized by IACET to offer 1.6 CEUs for this program
This course is approved by the CA Board of OT for Advanced Practice:
- 11.25 hrs Physical Agent Modalities CABOT#25-P12
- 7.0 hrs Swallowing CABOT#25-S26
16 hrs. OTs in FL (CE Broker #20-515992)
---


---
Intermediate Level
1.6 ASHA CEUs

---
The assignment of AOTA CEUs does not imply endorsement of specific course content, products, or clinical procedures by AOTA.

---
CIAO is recognized on the NBCOT Provider Registry (meets PDU requirements for NBCOT)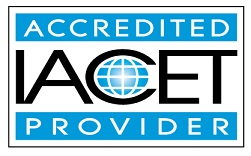 ---
CIAO is accredited by the International Association for Continuing Education and Training (IACET). CIAO complies with the ANSI/IACET Standard, which is recognized internationally as a standard of excellence in instructional practices. As a result of this accreditation, CIAO is accredited to issue the IACET CEU.