TBI- The Visual Connection: Seeing the Whole Picture
TWO WAYS TO ATTEND:
Attend as part of the LIVE STUDIO AUDIENCE in Gulf Breeze, Florida - Studio audience seats are limited - so register today!
Attend via LIVE STREAM from anywhere around the world. Live stream participants will login to access the event from their computer.
NOTE:
This live event is streamed in real time.
Course agenda is in Central time, please adjust for your time zone
Registrants who attend the live broadcast will be able to interact with instructor.
All registrants will have access to the broadcast recording for 14 days.
A group may view the course together, however each attendee must be individually registered in order to receive CE credit.
CEUs:
SLPs - this course is registered with ASHA as Blended Learning. ASHA CEUs may be earned by attending live, viewing the recording, or a combination of both.
OT/PTs - Participants who need live hours for state license renewal must attend in real time yet, will still have access to the recording for 14 days.
COMPLETION REQUIREMENTS:
Attend/view entire course
Pass multiple choice quiz (80% min score)
Complete online course evaluation
Traumatic Brain Injury (TBI) affects the entire person and often the visual system. Patients who suffer a TBI require an interdisciplinary team approach to improve the overall function. The devastating effects on the brain may result in neurological changes to the visual system including double vision, blurred vision, headaches, and balance difficulties. Any of these can impede functional outcomes for all disciplines (i.e. gait training, activities of daily living, social skills, emotional appropriateness, language skills and perception). In this course the instructor will cover evidenced based research on neuroplasticity; causes of TBI; effects it can have on the person; assessment tools for education; and functional remediation exercises. This course will prepare OT/COTA's, PT/PTA's, ST's, educators, psychologists, nurses and other healthcare providers to better understand and treat the underlying visual factors that may be hindering progress. Participants will also gain a better understanding of when to refer to an optometrist/neuro-optometrist. This course will provide functional applications for you and your clients - from pediatrics to geriatrics.
AOTA Classification Codes
Occupational Therapy Process: Evaluation
Course Objectives
Upon successful completion of this course, participants will be able to:
Describe the causes and impact of TBI on function.
Identify visual symptoms and problems following TBI.
Illustrate basic assessment of clients with ABI/TBI.
Discuss remediation exercises to incorporate vision into their client's recovery.
Determine who and when to refer their clients to a developmental optometrist for in depth assessment and remediation.
Summarize case studies presented.
---
Course Instructor(s)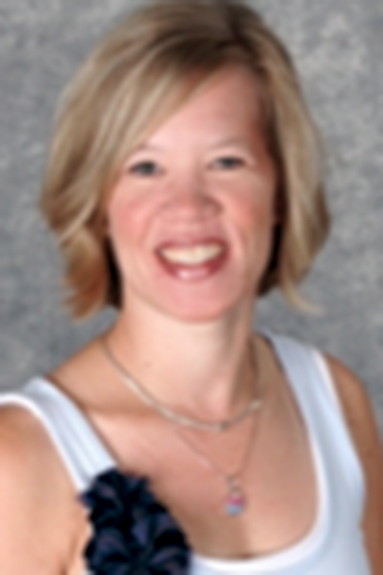 Lindsey Hebert
B.S., M.Ed.
Lindsey Hebert, B.S., M.Ed. is an enthusiastic advocate and educator for children with visual processing difficulties and other academic challenges. She is the vision therapist featured in two books about her patient, Jillian Benoit, authored by Jillian's mother to tell the story of how vision therapy improved her daughter's life and the lives of so many other children worldwide. Lindsey is a national presenter in the area of vision development for the College of Optometrists and multiple optometric practices to educate industry professionals and parents. She has more than 12 years working with practitioners and children as a developmental consultant, educator and private tutor. As a vision therapist, she helps patients with strabismus (crossed eyes) and amblyopia (lazy eye) to achieve cosmetic alignment and 3D vision. She also has extensive experience with autism spectrum disorders and traumatic brain injury patients. Her specialties include treating patients with cerebral palsy, Down syndrome, persuasive developmental delay and sensory integrative dysfunction. She also serves as an independent consultant for optometry practices nationwide to develop vision therapy programs and train their therapists to sustain vision therapy divisions. Lindsey has a Master of Education in Science and certificate for the Clinical Curriculum through the Optometric Extension Program including Visual Dysfunction, Visual Processing with Learning Related Vision Problems, Strabismus and Amblyopia. Lindsey's current efforts support her mission to build awareness and ultimately improve the daily lives of children and adults with visual processing difficulties.

Financial Disclosure: Lindsey receives honoraria from CIAO for the presentation of her live courses and royalties for the sale of her online courses.
Non-financial Disclosure: There are no financial relationships to disclose.

---
Course Agenda
08:00 - 10:00
Cause: Traumatic Brain Injury and evidence based research regarding neuroplasticity and impact on function. (8:00 AM Central 9:00 AM Eastern; 6:00 AM)
10:15 - 12:00
Effect: Visual Problems and Symptoms
12:30 - 01:30
Remediation Exercises and Visual Processing Information
01:45 - 02:30
Video Case Studies and Client testimonials to support Vision Therapy and interdisciplinary team
02:30 - 03:00
Questions and Answers
---
Contact hours pre-approved for:
6.0 Hours (0.6 CEUs)
CIAO is an ASHA Approved Provider #AAWA (SLP/SLPAs)
CIAO is an AOTA Approved Provider #4119 (OT/COTAs)
This course meets PDU requirements for NBCOT (6.0 PDUs)
CIAO is an Illinois Approved Provider for PT/PTA Continuing Education
CIAO is recognized as an Approved Provider for PT/PTAs by the NYSE Dept State Board for PT
This activity is provided by the TX Board of PT Examiners Accredited Prov. #2202009#TX
This activity meets the continuing competence requirements for PT/PTA license renewal in TX
Approved for:
6.0 hrs. PT/PTAs in AR, IL,, TX(6.5 CCUs)
7.2 hrs. PT/PTAs in NY
7.0 Hrs OT/COTA''s in FL CE#20-677930
Contact hours applied for:
---

---
Introductory Level
0.65 ASHA CEUs

---
The assignment of AOTA CEUs does not imply endorsement of specific course content, products, or clinical procedures by AOTA.

---
CIAO is recognized on the NBCOT Provider Registry (meets PDU requirements for NBCOT)