Course Description
The process of sensory integration was first described in-depth by occupational therapist A. Jean Ayres in 1972. Since then, awareness by physicians, teachers, therapists and parents has soared; which means a greater prevalence in therapists' caseloads. The challenges therapists, educators and families face can be daunting. This workshop offers evidence-based sensory strategies to bring to the classroom, clinic or home the very next day. Tools from this course include the curriculum from the instructor's book "Learn to Move, Move to Learn!" The instructor will walk participants in this interactive course through the neuroscience foundations of sensory processing disorder (SPD) to understand the "why" of certain behaviors and how best to address the client's and family's needs. Participants will receive treatment plans for early intervention, preschool and elementary school children. They will also learn to design their own sensorimotor play-based lessons and benefit from the numerous videos, case studies and hands-on labs throughout the course.
Disclosure: This course will focus on Jenny Clark's program curriculum "Learn to Move, Move to Learn" and will discuss a sensory integration frame of reference as a foundation to the program.
What to bring (materials for lesson plan experience)
Snack bag amount of round cereal (i.e.: Cheerios, Fruit Loops, Oat O's)
Small Bottle of glue
Crayons 2 or more color
Course Level:
Introductory
Assessment Methods:
Hands on labs, Case Study Discussions, Q&A, Self-Assessment on Evaluation
AOTA Classification Codes
Domain of OT: Performance Skills
OT Process: Intervention
Course Objectives
Upon successful completion of this course, participants will be able to:
List 6 Subtypes of sensory processing disorder
List 10 process components of Ayres Sensory Integration® & Fidelity Measure© (ASIFM)
Define the neurological brain processes for sensory integration
Identify normal and abnormal sensory processing impact on a child's motor skills, behavior, emotions and learning
Integrate motor, cognitive, language and social emotional sensory strategies to increase attention and foster self-esteem
Develop ready to implement original lesson plan to engage children
Adapt a client-specific lesson plan for home and school environment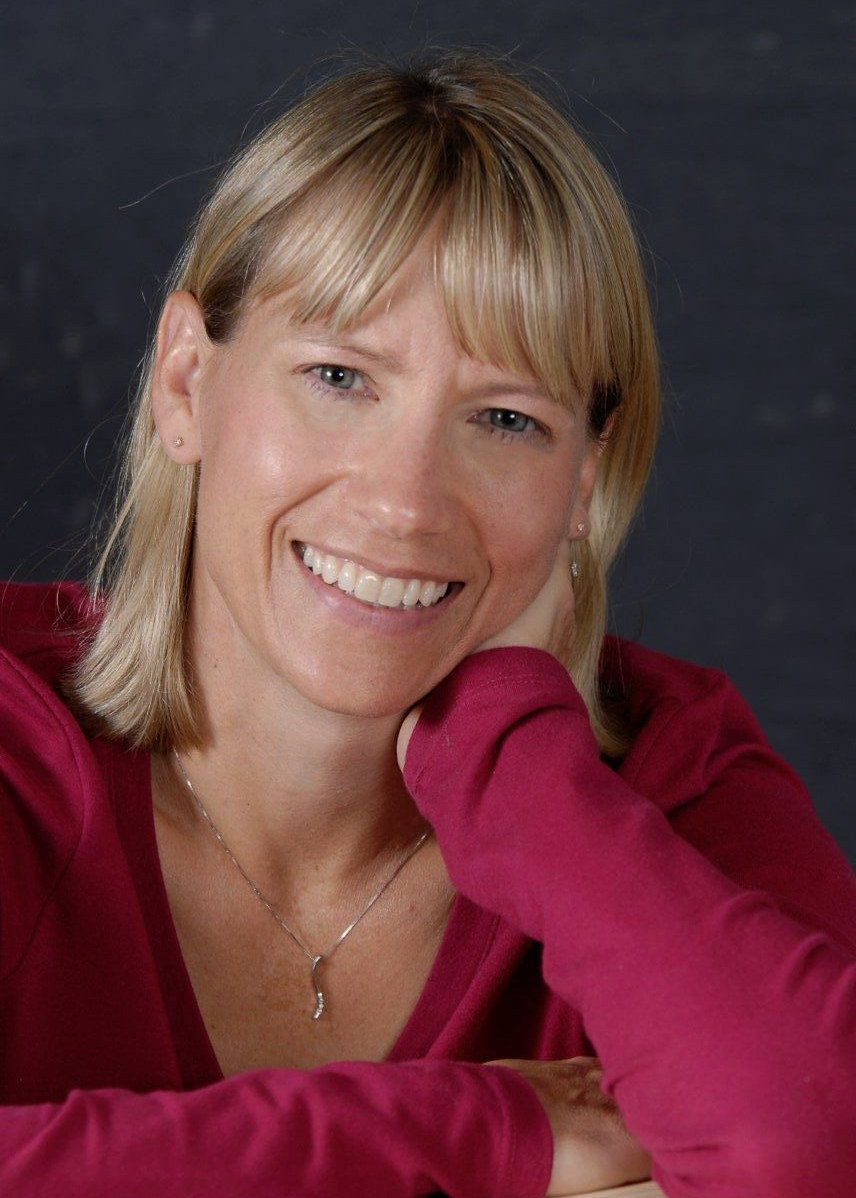 Jenny L Clark
OTR/L
Jenny L. Clark, OTR/L graduated from The University of Kansas in 1990 with distinction, and has helped children over the past 28 years as a licensed pediatric occupational therapist working as a speaker, consultant, private practitioner at her own clinic (Jenny's Kids, Inc.), school-based occupational therapist, independent contractor for early intervention services, author, and inventor. Her passion for developing new approaches to therapy can be seen in her diverse contributions to the field, including: the evidence-based curriculum material Learn to Move, Move to Learn: Sensorimotor Early Childhood Activity Themes (AAPC 2004), and the sequel Learn to Move, Moving Up! Sensorimotor Elementary School Activity Themes (AAPC 2009); two DVD's Learn to Move: Dinosaurs (AAPC 2005), a companion to her first book, and Sensory Processing Disorder Kit: Simulations and Solutions for Parents, Teachers, and Therapist (AAPC 2006), which won the 2007 media in excellence video award from Autism Society of America; a music CD, Sing, Move, Learn (AAPC 2010), which accompanies the songs in her first book. Jenny was a contributing author for the book Autism Spectrum Disorders: A Handbook for Parents and Professionals (Greenwood Publishing Group 2007), as well as the author of a chapter in Autism Spectrum Disorders: Foundations, Characteristics, and Effective Strategies. (Pearson Publishing 2011). Most recently, Jenny was the technical reviewer for The Everything Parents Guide to Sensory Processing Disorder (Terri Mauro, Adams Media 2014). Jenny is the inventor of the patent-pending "Weigh" Cool Bracelet (www.abilitations.com) and her most recent creation, Letter Treasure Hunt handwriting game (Therapro 2014). Jenny is known for her dynamic personality, sprinkled with humor that engages people to 'think outside the box' inspiring unlimited creative ideas. Jenny's favorite sensorimotor recreation includes tennis, mountain biking, gardening, and photography.

Financial Disclosure: Jenny receives honoraria from CIAO Seminars for the presentation of her live courses. Jenny receives royalties from AAPC Publishing for her book Learn to Move, Move to Learn.
Non-Financial Disclosure: none to disclose

07:30 - 08:00
Registration (snack/refreshments provided)
08:00 - 09:45
Evidence-Based Foundations (Sensory Systems, SPD subtypes, ASIFM, SI Methods)
09:45 - 10:00
Morning Break
10:00 - 11:30
Effective Sensory-Based Interventions
11:30 - 12:30
LUNCH (on your own)
12:30 - 01:45
Learn to Move, Move to Learn Program (Transdisciplinary Teamwork,Developmental Readiness Skills)
01:45 - 02:00
Afternoon Break
02:00 - 03:15
Sensorimotor Themed Lesson Plans (adapting for Early Intervention, Therapeutic Tools, Lesson Plans)
Delivery VIA:
Live On Tour - This course is now being offered live on locations throughout the United States.
Live By Request - This course is available to come to you! Contact us to see how easy that can be. mail@ciaoseminars.com
Live Stream - This course is offered from our Live Stream studio. Watch and interact with the instructor from wherever you are or join us as part of the studio audience in sunny Gulf Breeze, FL. Included with each Live Stream registration is access to the course recording for the 14 days immediately following the broadcast.
Contact hours pre-approved for:
6.0 Hrs.
CIAO is an ASHA Approved Provider (0.6 ASHA CEUs)
ASHA CE Provider Approval and use of the Brand Block does not imply endorsement of course content, specific products, or clinical procedures.
CIAO is an AOTA Approved Provider of professional development.
This course meets PDU requirements for NBCOT (6 PDUs)
CIAO is an Illinois Approved Provider for PT/PTA Continuing Education
CIAO is recognized as an Approved Provider for PT/PTAs by the NYSE Dept State Board for PT
This activity is provided by the TX Board of PT Examiners Accredited Prov. #2502009#TX
This activity meets the continuing competence requirements for PT/PTA license renewal in TX
The assignment of Texas PT CCUs does not imply endorsement of specific course content, products or clinical procedures by TPTA or TBPTE
The Physical Therapy Board of California has determined that CIAO meets the standards set forth in section 1399.95 of the CA Code of Regulations
The Physical Therapy Board of California recognizes CIAO Seminars as an Approval Agency to Approve Providers Offering Continuing Competency Courses
CIAO is a PT Approved Provider #BAP202310092 for the Oklahoma Medical Board. All PT courses for the 2022-2023 reporting period are approved.
CIAO is a Rule Approved Provider for the Florida Board of Physical Therapy
CIAO is an Approved Provider for the Florida Board of Occupational Therapy
Pre-Approved for:
6.0 Hrs PT/PTAs in CA(CIAO23-103), IL, TX (APTA TX 2502009, 6 CCUs)
6.0 Hrs. Registered with CEBroker for OT/COTAs in AL, AZ, GA, LA, MS, SC, TN
6.0 Hrs. Registered with CEBroker for PT/PTAs in AZ, GA, OK, SC, TN
7.0 Hrs. OT/COTA''s and PT/PTAs in FL(CE#20-631507)
7.2 Hrs PT/PTAs in NY
Course meets requirements for:
PT/PTAs in AL, AK, AZ, AR, CO, CT, DC, DE, GA, HI, ID, IN, IA, KS, KY, ME, MD, MA, MI, MO, MT,
PT/PTAs in NE, NH, NC, ND, OR, PA, RI, SC, SD, TN, UT, VT, VA, WA, WI, WY
OT/COTAs in AL, AK, AZ, AR, CA, CO, CT, DE, DC, GA, HI, ID, IL, IN, IA, LA, KS, KY, ME, MD, MA, MI, MN, MS, MO, MT,
OT/COTAs in NE, NV, NH, NJ, NY, NC, ND, OH, OK, OR, PA, RI, SC, SD, TN, TX, UT, VT, VA, WA, WV, WI, WY
---

---
The assignment of AOTA CEUs does not imply endorsement of specific course content, products, or clinical procedures by AOTA.

---
Introductory Level
0.6 ASHA CEUs

---
CIAO Automatically reports to CE Broker for Florida Occupational and Physical Therapists and Assistants. Florida SLPs can either use the ASHA CE Participant Form (Bubble Sheet) or self-submit through CE Broker.

---
CIAO is recognized on the NBCOT Provider Registry (meets PDU requirements for NBCOT)
"Thank you for coming today! This was such a nice course, refreshing overview and review, and provided numerous ideas to use immediately in the school or clinic setting! THIS IS ONE OF MY FAVORITE WORKSHOPS EVER!!"
- Tampa, FL / Oct 2019
"I like the activities. Good learning for a visual learner. "
- Tampa, FL / Oct 2019
"I love this course. I have had the book for a long time. I'm appreciative to hear all of the background and perspective from Jenny."
- Tampa, FL / Oct 2019
"First time with live stream CEU, I like this venue for learning. At times my internet did buffer, but I was able to follow along with the manual. Enjoyed the course, can't wait to share the information with my co-workers."
- Live Streaming or Studio Audience, FL / Jul 2019
"Very interactive, engaging, and light-hearted course! I'd definitely recommend to anyone looking for good, evidence-based practice, and creative ways to strengthen therapy sessions with children!"
- Live Streaming or Studio Audience, FL / Mar 2019
"I found this course to be very helpful. I was not in need of CEUs but wanted to learn more about implementing SI into my treatment sessions and am happy that I did so. "
- Live Streaming or Studio Audience, FL / Mar 2019
"This presentation was well organized and had good visual presentations. As a very experienced therapist, I would have liked a bit more on the current research and how it influences and supports our practice. If the handout slides could be slightly larger, especially the research sources, it would be easier to read and do follow up reading. Thx for making these courses available online."
- Live Streaming or Studio Audience, FL / Mar 2019
"Learned alot about sensory & incorporating sensory activities ! I'm just excited to get back to work"
- Nashville, TN / Feb 2019
"Integrating more proprioception into my speech therapy. Felt very well taken care of with Ciao."
- Nashville, TN / Feb 2019
"The instructor is passionate about her discipline. Her enthusiasm is contagious. "
- Tampa, FL / Nov 2018
"Love the book that was given out"
- Dallas, TX / Oct 2018
"Excellent Seminar. Very organized and wonderful speaker. My first CIAO seminar and look forward to attending more in the future. "
- Dallas, TX / Oct 2018
"Great information and ideas for treatments. "
- Dallas, TX / Oct 2018
"Jen did an awesome job."
- Dallas, TX / Oct 2018
"Loved it!"
- Dallas, TX / Oct 2018
"Thank you for all of the wonderful activities and ideas"
- Dallas, TX / Oct 2018
"Informative, fun, useful. Excited to implement at home and at school."
- Dallas, TX / Oct 2018