Course Description
Current exercise prescription is typically based on a structural approach which is often contrary to true neuromuscular function. The BBB course is really about using low-tech, inexpensive tools to get great clinical outcomes. The instructors will show clinicians a different way to make clinical decisions about how to use these tools and provide evidence to support them…facilitating a more functional approach to rehab. This course will teach a paradigm shift in exercise prescription where therapists will be able to design a more functional exercise program based on a combination of orthopedic and neurological approaches. Clinical decision making for a full spectrum from rehabilitation patients to wellness clientele will be presented. The instructor will provide a platform of evidence based clinical reasoning and attendees will learn through labs. Participants will gain new treatment skills using resistance and balance equipment already available in clinics, and will learn a scientific approach for impairment-based exercise progressions using patient positioning and appropriately-dosed exercise prescriptions. This course offers new problem solving skills for PTs, PTAs, ATs, OTs and COTAs that can be used with patients immediately!
**100% Money Back Guarantee if you dont learn something NEW about elastic resistance or elastic bands!**
Course Objectives
Upon successful completion of this course, participants will be able to:
Discuss the scientific basis for elastic resistance exercise prescription and prescription
Demonstrate the appropriate use of elastic resistance devices
Discuss the scientific basis for proprioceptive training and progression
Demonstrate appropriate use of proprioceptive training devices

Michael Cicero
Mike Cicero, PT graduated from California State University – Sacramento in 1998, with his degree in Physical Therapy. Mike worked as a staff therapist in an outpatient setting for several years. He then opened two private Outpatient therapy clinics over the following years. In 2005, he merged his business with another private practice group in Folsom, California. Mike is currently working as the Director of Acute and Outpatient Operations for this company and treats in one of the clinics. Mike was a volunteer PT at the 2000 and 2004 Olympic Track and Field Trials. Additionally, he volunteered as a P.T. for the National Junior Olympics. Mike is currently an instructor for FAKTR Technique, Graston Technique, and Theraband Academy and is also a teaching partner with the CHW Family Practice Residency Program. Mike was recently awarded a "Healthcare Hero" award in the Sacramento Business Journal.
---
---

Barton Bishop
Dr. Barton Bishop, PT, DPT, SCS, TPI CGFI-MP2, CKTP CSCS graduated from Creighton University in Omaha, Nebraska with a Doctor of Physical Therapy in May of 2003. While at Creighton, Dr. Bishop played Division-I collegiate golf and has done further study in the biomechanics of the golf swing and sports physical therapy including being a Certified Golf Fitness Instructor-Medical Professional Level 2 by the Titleist Performance Institute. In 2007, Dr. Bishop successfully passed the exam to become a Board Certified Specialist in Sports Physical Therapy by the American Board of Physical Therapy Specialties (SCS - ABPTS). Dr. Bishop was named as a Top Expert in Sports Medicine by the Washingtonian Magazine in 2010. He currently sits on the Editorial Board of the North American Journal of Sports Physical Therapy and is on the Board of Directors of the Sport and Spine Clinical Research Foundation as well as a member of the Thera-Band Research Advisory Committee. As an international lecturer he has lectured on various topics of rehab medicine, sports physical therapy, and manual therapy in India, Italy, Mexico, Greece, and all over the United States. Dr. Bishop has been a Certified Strength and Conditioning Specialist from the National Strength and Conditioning Association (NSCA-CSCS) since 2003. Dr. Bishop focuses his care on the rehabilitation of extremity and spine injuries and pain using activity and sport-specific techniques. In addition, he is also a Certified Clinical Instructor from the American Physical Therapy Association and serves as a clinical instructor to students from the University of Maryland, Shenandoah University, and the University of South Carolina. Dr. Bishop was also named the Clinical Instructor of the Year for Shenandoah University in 2008.
---
Robert Lardner
Robert Lardner, PT., Born in Nigeria, Robert's first career was as a professional ballet and modern dancer after studying at the Rambert Academy outside London, England. He graduated from the department of physical therapy, Lund's University, Sweden in 1991. He studied with Professors Janda, Lewit and Kolá? from the Czech Republic, who are pioneers of functional rehabilitation and manual medicine. Robert worked in several inpatient and outpatient rehabilitation facilities in Sweden prior to moving to the United States in 1992. He was a staff physical therapist at McNeal Hospital, Clearing Industrial Clinic, and a physical therapy supervisor at Mercy Hospital. He also was in charge of physical therapy services at a number of private outpatient and sports clinics. Robert is currently in private practice in Chicago and teaches various rehabilitation seminars throughout the United States and Europe including The Janda Approach.
90 Minutes
Elastic Resistance Lecture
60 Minutes
Elastic Resistance Lab
75 Minutes
Elastic Resistance Lab continued
90 Minutes
Proprioception Lecture
30 Minutes
Proprioception Lab
45 Minutes
Proprioception Lab continued
30 Minutes
Clinical Questions and Application
Contact hours pre-approved for:
7.0 hrs (0.7 CEUs) for PT/PTAs, OT/COTAs, ATCs (unless otherwise noted below)
CIAO is an AOTA Approved Provider #4119 (OT/COTAs)
CIAO is an IACET Approved Provider
This course meets PDU requirements for NBCOT (7 PDUs)
CIAO is an Illinois Approved Provider for PT/PTA Continuing Education
CIAO is recognized as an Approved Provider for PT/PTAs by the NYSE Dept State Board for PT
This activity is provided by the TX Board of PT Examiners Accredited Prov. #1602009
This activity meets the continuing competence requirements for PT/PTA license renewal in TX
7.0 hrs PT/PTAs in IL, OK, NY, TX (7 CCUs)
8.0 hrs PT/PTAs, OT/COTAs in FL (CP130020579, CE Broker #20-364685)
---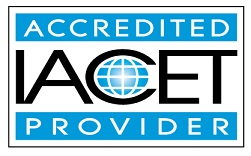 ---
CIAO is accredited by the International Association for Continuing Education and Training (IACET). CIAO complies with the ANSI/IACET Standard, which is recognized internationally as a standard of excellence in instructional practices. As a result of this accreditation, CIAO is accredited to issue the IACET CEU.

---
CIAO is recognized on the NBCOT Provider Registry (meets PDU requirements for NBCOT)

---
The assignment of AOTA CEUs does not imply endorsement of specific course content, products, or clinical procedures by AOTA.

---
CIAO Automatically reports to CE Broker for Florida Occupational and Physical Therapists and Assistants. Florida SLPs can either use the ASHA CE Participant Form (Bubble Sheet) or self-submit through CE Broker.
Reviews
This is a new course, there are currently no reviews. Please check back. Thank you and have a great day, CIAO!