Course Description
There are two ways to participate in this live stream event (BOTH count as LIVE Continuing Education!):
as part of the LIVE STUDIO audience in Gulf Breeze, Florida - Studio audience seats are limited - so register today!
via LIVE STREAM around the world - Live stream participants will login to access the event from their computer and interact with the instructor.
Course time: 9:00 AM Central (10:00 AM Eastern; 7:00 AM Pacific)
OR
Course time: Noon Central (1:00 PM Eastern; 10:00 AM Pacific)
Drooling is a swallowing problem that can have significant consequences on quality of life as well as overall health and well-being. A speech pathologist has a vital role on the multidisciplinary team to assess saliva management and provide appropriate and functional intervention as well as oral and non-oral intake recommendations. This intermediate level course will address the role of saliva, drooling as a swallowing problem, methods to measure severity and frequency, and medical and therapeutic intervention across the lifespan. Case studies and pertinent research will be discussed.
This course will discuss both pediatrics and adults.
Course Objectives
Upon successful completion of this course, participants will be able to:
Discuss drooling and the effects of drooling in patient populations.
Evaluate opportunities for interdisciplinary team management of patients with saliva management difficulties and disorders.
Apply evidenced based therapeutic intervention approaches to saliva management in patient populations across the lifespan.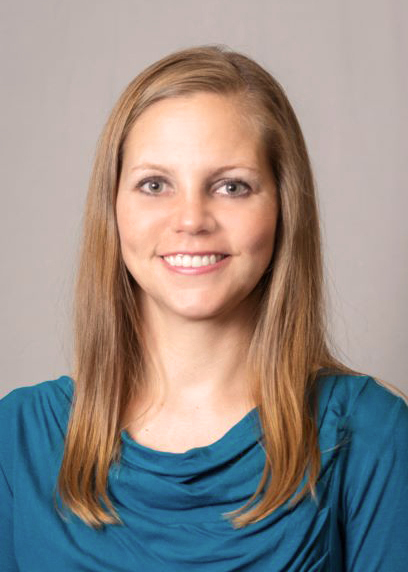 Allison Brown
MS, CCC-SLP, BCS-S
Allison Tidwell Brown, MS, CCC-SLP, BCS-S, is a Speech Language Pathologist and Board-Certified Specialist in Swallowing and Swallowing Disorders. Her clinical focus is with infant feeding, GI, saliva management, and instrumental assessment of the swallow including VFSS. She has helped develop several programs and clinics including a multidisciplinary saliva management program. She is a lead outpatient feeding therapist for Children's Health in Dallas, TX. Allison also teaches a graduate course in Pediatric Dysphagia at the University of Texas at Dallas.

Financial Disclosure: Allison receives an honorarium from CIAO for the presentation of her live courses. She also receives royalties for the sale of her online courses.
Non-Financial Disclosure: no relevant disclosures.

08:59 - 02:01
OFFERED TWICE DURING THE DAY - Times shown are Central - Register for the one that suits you best
09:00 - 11:00
Choice #1: Two Hour Live Stream (10:00AM-12 Eastern, 7:00AM-9:00 Pacific)
09:01 - 09:05
Introduction and objectives
09:05 - 09:25
Impact and prevalence of drooling, multidisciplinary medical management
09:25 - 09:55
Instrumental and clinical assessment
09:55 - 10:35
Therapeutic intervention
10:35 - 10:50
Case studies
12:00 - 02:00
Choice #2: Two Hour Live Stream (1PM-2PM Eastern, 10AM-12PM Pacific, 11AM - 1PM Mountain)
Delivery VIA:
Live Stream - This course is offered from our Live Stream studio. Watch and interact with the instructor from wherever you are or join us as part of the studio audience in sunny Gulf Breeze, FL. Included with each Live Stream registration is access to the course recording for the 14 days immediately following the broadcast.
Contact hours pre-approved for:
2.0 Contact Hours
CIAO is an ASHA Approved Provider (0.2 ASHA CEUs) requires bubble sheet submission
---

---
This course is offered for 0.2 ASHA CEUs (Intermediate Level, Professional Area)
"Thank you for a great course!"
- Live Streaming or Studio Audience, FL / Nov 2019
"I learned from the research presented and I will have a change in practice as a result of this webinar."
- Live Streaming or Studio Audience, FL / Nov 2019
"This was a most informative and useful seminar! Thank you!"
- Live Streaming or Studio Audience, FL / Nov 2019
"I found the instructor very knowledgeable and would recommend this course. "
- Live Streaming or Studio Audience, FL / Nov 2019
"Great topic and Live Streaming was a benefit."
- Live Streaming or Studio Audience, FL / Nov 2017
"This was a very useful course. It's difficult to find information on this topic and I was very pleased with how comprehensive the course was. The speaker appeared very knowledgeable and presented the information in a useful and clear manner. I love the ability to watch it at home, this allows me to take more courses than if I had to travel to a location. Thank you for offering this course!"
- Live Streaming or Studio Audience, FL / Nov 2017