Course Description
There are two ways to participate in this live stream event (BOTH count as LIVE Continuing Education!:):
in the LIVE STUDIO audience in Gulf Breeze, Florida - Studio audience seats are limited - so register today!
via LIVE STREAM around the world - Live stream participants will login to access the event from their computer and interact with the instructor.
Course time(s):
1:00 PM Central (2:00 PM Eastern; 12:00 PM Mountain; 11:00 PM Pacific)
You have convinced your patient with visual complaints to go to the eye doctor. But what do the results mean? How do these new findings affect your treatment plan? This course will help the therapist understand the process and the results of their patient's eye exam and how those results will affect their treatment plan. The course will explain the most common vision diagnosis so the therapist can adjust treatment to get maximum results.
Course Objectives
Upon successful completion of this course, participants will be able to:
Locate information vital to performance in a typical eye exam.
Define the common refractive states and recognize the lenses used to correct these states.
Recognize the components of the binocular vision exam in an eye exam.
Identify the most common vision diagnoses and how they affect your treatment plan.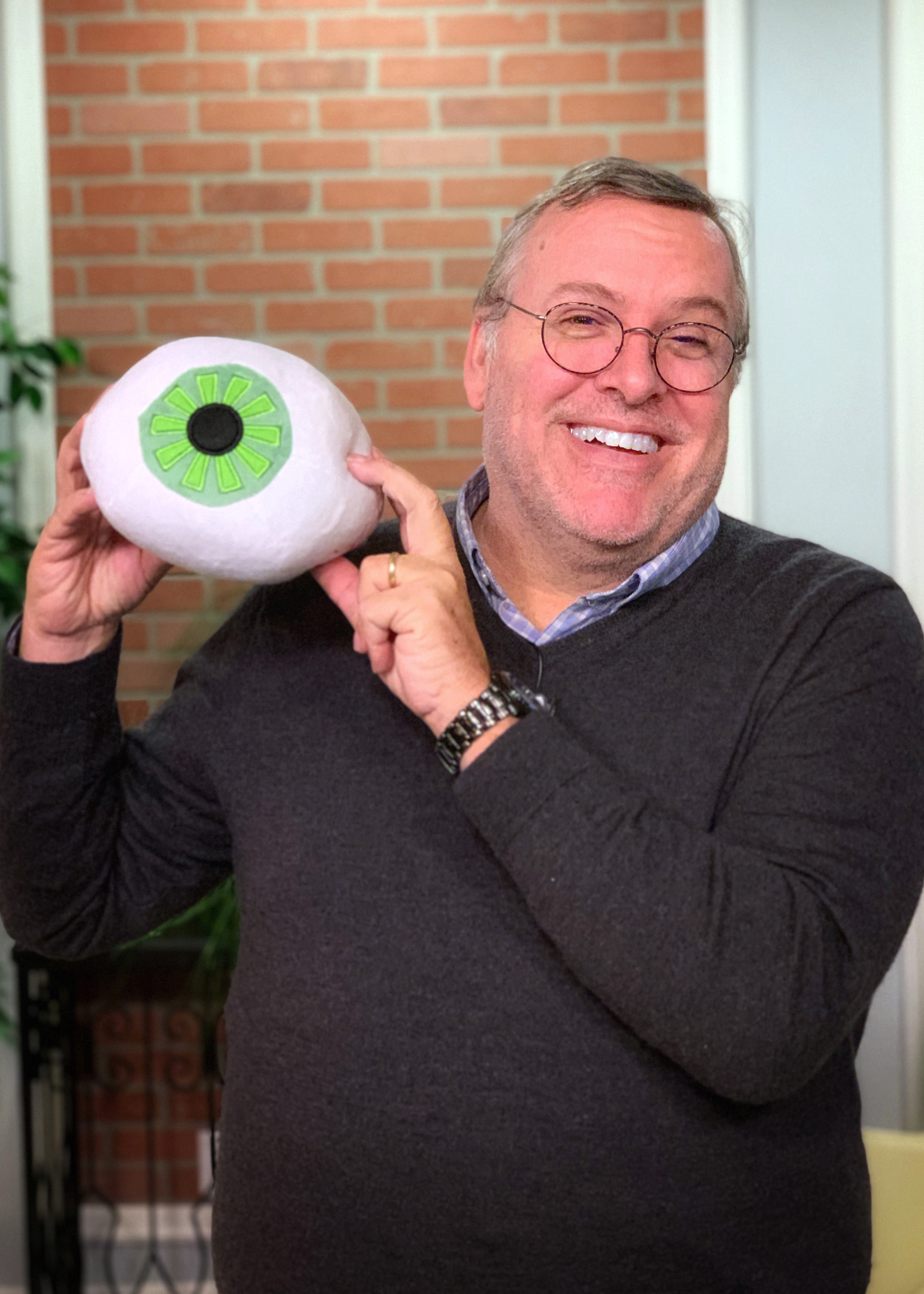 Robert Constantine
OTR\L
Robert Constantine, OTR\L is a 1997 graduate of University of Alabama at Birmingham Occupational Therapy program where he was awarded the Charles Brooks Award for Creativity. He has practiced in home health, and skilled nursing contexts and spent 9 years as the clinical specialist in brain injury at the West Florida Rehabilitation Institute where he developed a passion for evidenced-based treatment, sharing information and the functional effects of the visual system. Beginning in 2013, he enjoyed a 3 year tenure at an optometry practice where he learned techniques working closely with low vision, pediatric and adult optometrists. He has received Clinical Level 1 and 2 training offered by the Neuro-Optometric Rehab Association. He was also instructed in sports vision training working with the High Performance Vision Associates, a national group of optometrists that offer sports vision screenings to elite athletes. He developed specialized Drag Racing Glasses and has worked with NHRA Sportsman and Professional Drag Racers. He continues to provide vision rehabilitation services to pediatric and adult patients at the Pearl Nelson Center and Kindred at Home in Pensacola, Florida. Robert has been a national and international presenter for since 2016. His courses are engaging and full of personal experience and the latest evidence-based research.
Financial Disclosure: Rob receives honoraria from CIAO Seminars for the presentation of this course. Non-Financial Disclosure: None
01:00 - 01:25
The When and Who of the eye exam
01:25 - 01:45
The complete Eye Exam
01:45 - 02:15
Understanding Refraction
02:15 - 02:45
Binocular Assessment
03:00 - 03:30
Common Diagnosis
03:30 - 04:00
Eye Exam examples
Delivery VIA:
Live Stream - This course is offered from our Live Stream studio. Watch and interact with the instructor from wherever you are or join us as part of the studio audience in sunny Gulf Breeze, FL. Included with each Live Stream registration is access to the course recording for the 14 days immediately following the broadcast.
Contact hours pre-approved for:
3 Hours
CIAO is an ASHA Approved Provider (0.3 ASHA CEUs) bubble sheet submission required
ASHA CE Provider Approval and use of the Brand Block does not imply endorsement of course content, specific products, or clinical procedures.
This course meets PDU requirements for NBCOT (3 PDUs)
CIAO is an Illinois Approved Provider for PT/PTA Continuing Education
CIAO is recognized as an Approved Provider for PT/PTAs by the NYSE Dept State Board for PT
This activity meets continuing competence requirements for PT/PTA license renewal in TX
The assignment of Texas PT CCUs does not imply endorsement of specific course content, products or clinical procedures by TPTA or TBPTE
This activity is provided by the Texas Board of PT Examiners Accredited Prov #2202009#TX
The Physical Therapy Board of California recognizes CIAO Seminars as an Approval Agency to Approve Providers Offering Continuing Competency Courses
The Physical Therapy Board of California has determined that CIAO meets the standards set forth in section 1399.95 of the CA Code of Regulations
CIAO is a Rule Approved Provider for the Florida Board of Physical Therapy
CIAO is an Approved Provider for the Florida Board of Occupational Therapy
Approved for:
3 Hrs. PT/PTAs in CA (CIAO22-51). IL, TX (APTA TX #2202009 for 3 CCUs)
3 Hours Registered with CEBroker for OT/COTAs in AL, AZ, GA, LA, MS, SC, TN and PT/PTAs in GA
3.5 Hrs. OT/COTAs, PT/PTAs in FL (CE Broker #20-898353)
3.6 Hrs. PT/PTAs in NY
Course meets requirements for:
PT/PTAs in AL, AK, AZ, CO, CT, DC, DE, GA, HI, ID, IN, IA, KS, KY, MD, MA, MI, MO, MT, NE, NH, NC, ND, OR, PA, RI, SC, SD, TN, UT, VT, VA, WA, WI, WY
OT/COTAs in AL, AK, AZ, AR, CA, CO, CT, DE, GA, HI, ID, IA, IN, KS, ME, MD, MA, MI, MN, MS, MO, MT,
OT/COTAs in NE, NV, NH, NJ,, NY, NC, ND, OH, OK, OR, PA, RI, SC, SD, TN, TX, UT, VA, WA, WV, WY
---

---
Introductory Level
0.3 ASHA CEUs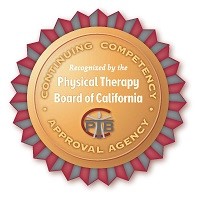 ---
CIAO Automatically reports to CE Broker for Florida Occupational and Physical Therapists and Assistants. Florida SLPs can either use the ASHA CE Participant Form (Bubble Sheet) or self-submit through CE Broker.

---
CIAO is recognized on the NBCOT Provider Registry (meets PDU requirements for NBCOT)
Reviews
This is a new course, there are currently no reviews. Please check back. Thank you and have a great day, CIAO!