Course Description
TWO WAYS TO ATTEND:
Attend as part of the LIVE STUDIO AUDIENCE in Gulf Breeze, Florida - Studio audience seats are limited - so register today!
Attend via LIVE STREAM from anywhere around the world. Live stream participants will login to access the event from their computer.
NOTE:
This live event is streamed in real time.
Course agenda is in Central time, please adjust for your time zone
Registrants who attend the live broadcast will be able to interact with instructor.
All registrants will have access to the broadcast recording for 14 days.
A group may view the course together, however each attendee must be individually registered in order to receive CE credit.
CEUs:
SLPs - this course is registered with ASHA as Blended Learning. ASHA CEUs may be earned by attending live, viewing the recording, or a combination of both.
OT/PTs - Participants who need live hours for state license renewal must attend in real time yet, will still have access to the recording for 14 days.
COMPLETION REQUIREMENTS:
Attend/view entire course
Pass multiple choice quiz (80% min score)
Complete online course evaluation
Are you an SLP or OT and are struggling to treat Pediatric Feeding Disorder or Selective Feeding Disorder? This course will give you the nuts and bolts of feeding therapy, so you have solid tools for evaluating and treating kids as soon as you go back to work! Build your confidence evaluating and treating a variety of children with sensory, behavioral, and oral motor concerns so you know how to plan your sessions and counsel parents. From evaluation to discharge, we will cover case studies, sensory and behavioral feeding treatment techniques, and what to do in tricky situations. Leave this course feeling ready to take on complex and challenging feeding patients including children with sensory concerns, ASD, oral motor deficits, gastrointestinal concerns, and more.
Course Objectives
Upon successful completion of this course, participants will be able to:
Complete a comprehensive feeding evaluation with confidence
Explain the importance medical implications have on feeding disorders
List two reasons why feeding difficulties can be so hard to treat
Recognize the similarities and differences between treatment approaches and why this matters
Recommend treatment approaches for various case studies
Describe how other medical professionals play a role in feeding therapy and how to utilize them
Recommend treatment options and therapy approaches to parents and caregivers
Explain the importance of family support and parent buy-in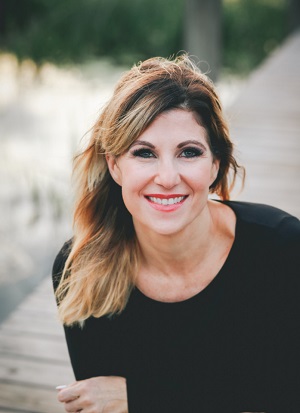 Kelly Komisaruk
M.Ed., CCC-SLP
Kelly Komisaruk, M.Ed. CCC-SLP is a speech-language pathologist specializing in feeding difficulties located in Florida. After gaining her education at Central Michigan University and The University of Virginia, she moved to Florida to pursue her career. After years of honing her skills working with children, she took on the challenge of being one of the initial therapists at Nemours Children's Hospital in 2012. Always having a love of feeding, she was a founding member of the Nemours Childrens Hospital Outpatient and Inpatient Intensive Multidisciplinary Feeding Team helping to design and implement both programs. Today, after helping hundreds of children learn to love food, she is proud to offer her services both virtually and in person to the Central Florida area and beyond! She opened up her practice in Lake Nona in 2020 and has grown to offer feeding services to children, teens, and adults. She is about to open up her intensive brick and mortar feeding clinic in 2022 where she plans to expand the services she offers to families nationwide. She has specific interest in helping people with anxiety around food, food phobias, and helping other clinicians learn how to help others enjoy eating!

Financial Disclosure: Kelly receives honoraria from CIAO Seminars for the presentation of this course.
Non-Financial Disclosure: None

08:00 - 08:30
Introduction
08:30 - 08:45
General housekeeping
08:45 - 10:00
Why feeding is so difficult to treat/Various approaches to feeding Treatment
10:15 - 11:15
Medical issues and how they are related to feeding
11:15 - 12:00
How can other professionals help me and the importance of family buy-in
12:30 - 02:00
How to do a comprehensive feeding evaluation with Template
02:15 - 03:30
Case studies
Delivery VIA:
Live By Request - This course is available to come to you! Contact us to see how easy that can be. mail@ciaoseminars.com
Live Stream - This course is offered from our Live Stream studio. Watch and interact with the instructor from wherever you are or join us as part of the studio audience in sunny Gulf Breeze, FL. Included with each Live Stream registration is access to the course recording for the 14 days immediately following the broadcast.
Contact hours pre-approved for:
7 Hours
CIAO is an ASHA Approved Provider (0.7 ASHA CEUs) bubble sheet submission required
ASHA CE Provider Approval and use of the Brand Block does not imply endorsement of course content, specific products, or clinical procedures.
This course meets PDU requirements for NBCOT (7 PDUs)
CIAO is an Approved Provider for the Florida Board of Occupational Therapy
Approved for:
7 Hours Registered with CEBroker for OT/COTAs in AL, AZ, GA, LA, MS, SC, TN
8 Hrs. OT/COTAs in FL (CE Broker #20-908165)
Course meets requirements for:
OT/COTAs in AL, AK, AZ, AR, CA, CO, CT, DE, GA, HI, ID, IA, IN, KS, ME, MD, MA, MI, MN, MS, MO, MT,
OT/COTAs in NE, NV, NH, NJ,, NY, NC, ND, OH, OK, OR, PA, RI, SC, SD, TN, TX, UT, VA, WA, WV, WY
---

---
Intermediate Level
0.7 ASHA CEUs

---
CIAO Automatically reports to CE Broker for Florida Occupational and Physical Therapists and Assistants. Florida SLPs can either use the ASHA CE Participant Form (Bubble Sheet) or self-submit through CE Broker.

---
CIAO is recognized on the NBCOT Provider Registry (meets PDU requirements for NBCOT)
"Course was great!"
- Live Streaming or Studio Audience, FL / Mar 2023
"This was a very informative course"
- Live Streaming or Studio Audience, FL / Mar 2023
"I was hoping this course would be more like "bootcamp" and give a more advanced discussion of feeding therapy. This felt like was a beginner course and more about older kids who can reason and problem solve. "
- Live Streaming or Studio Audience, FL / Mar 2023
"Great presentation! Thank you"
- Live Streaming or Studio Audience, FL / Mar 2023
"Excellent presentation. Very knowledgable and conveyed information that is important and helpful. Because of my dual licensures, I have to attend many CEUS. Your presentation was refreshing; it was very helpful and kept me engaged all day. I am eager for tomorrow's presentation. You will be a resource that I will recommend to other clinicians and parents. Thank you"
- Live Streaming or Studio Audience, FL / Mar 2023
"Kelly was a great speaker and presented well. "
- Live Streaming or Studio Audience, FL / Mar 2023
"Great course!"
- Live Streaming or Studio Audience, FL / Mar 2023
"Loved this course and the presenter. She presented the material in a very knowledgable and basic way! "
- Live Streaming or Studio Audience, FL / Mar 2023
"Kelly has some really good nuggets to encourage greater buy in from families"
- Live Streaming or Studio Audience, FL / Jun 2022
"Great course! Thank you!"
- Live Streaming or Studio Audience, FL / Jun 2022
"Kelly was very knowledgeable and presented the information in a clear, concise manner. I now know great "starting points" for these kids and how to progress sequentially."
- Live Streaming or Studio Audience, FL / Jun 2022
"Great course!"
- Live Streaming or Studio Audience, FL / Jun 2022
"Very helpful! Well presented!I appreciated the information about the common GI issues. You can tell that Kelly has worked with kiddos (and parents) with feeding concerns. "
- Live Streaming or Studio Audience, FL / Jun 2022
"Great course! Loved the case studies!"
- Live Streaming or Studio Audience, FL / Jun 2022
"Great course. Recommended to me by a colleague, and found it very helpful."
- Live Streaming or Studio Audience, FL / Jun 2022