Course Description
Literature over the last 2 decades has shown an obvious link between motor function and cognition. Emerging data suggest therapies designed to improve specific aspects of cognitive function, may also improve gait, increase use of compensatory strategies, and reduce fall risk. Falls and fall-related injuries are a huge concern and costly burden to individuals, society, and healthcare systems. Despite the costly and physical consequences of falls, common interventions and 'fall prevention programs' have been shown to be inadequate or ineffective. This evidence shines a new light on the SLPs ability to target functional safety goals through cognitive therapy to change the outcomes of patient safety. The evidence-based techniques reviewed in this course are applicable to patients with fall concerns who mobilize in any way and/or participate in ADLs, including patients with Dementia, Parkinson's Disease, stroke, traumatic brain injuries, and other neurological diagnoses. This course focuses heavily on evidence-based cognitive therapy techniques to improve patient safety; along with education essentials for training of staff/family as a part of your plan of care. Discussion will include how to target these skills without duplicating services with PT/OT. Course material will cover goal writing for best practice standards and avoiding insurance denials. Specific patient examples and documentation from referral to discharge will be covered. Steps to initiate and/or increase the success of a current fall prevention program will be described. Barriers and challenges will also be reviewed.
Course Requirements:
Computer with internet and working speakers/sound are required for this course.
Course must be completed within 30 days of activation (activate course within 6 months of purchase).
An online multiple-choice quiz (80% passing score) and submission of an online evaluation form are required for successful completion.
A certificate of completion will be available to print immediately after course is successfully completed.
SLPs - ASHA CEUs may be obtained by completing the online ASHA form and checking the "Report to ASHA" box.
Course Objectives
Upon successful completion of this course, participants will be able to:
Identify and describe fall risks
Describe the link between cognition and falls
Define the cognitive domains of attention, executive function, problem solving, memory, and visual perception and how each relates to fall risks; both a broad review and within specific populations
Develop goals and individualized treatment targeting attention, executive function, memory, metacognition, and visual perception to reduce fall risk
Describe common concerns and practices for age related cognitive disorders and dementia
Provide individualized safety education to patients, family, and staff
Write patient and discipline specific goals
Describe the specific differences between SLP, PT, and OT goals and documentation when working
Develop and implement a fall prevention program specific to facility needs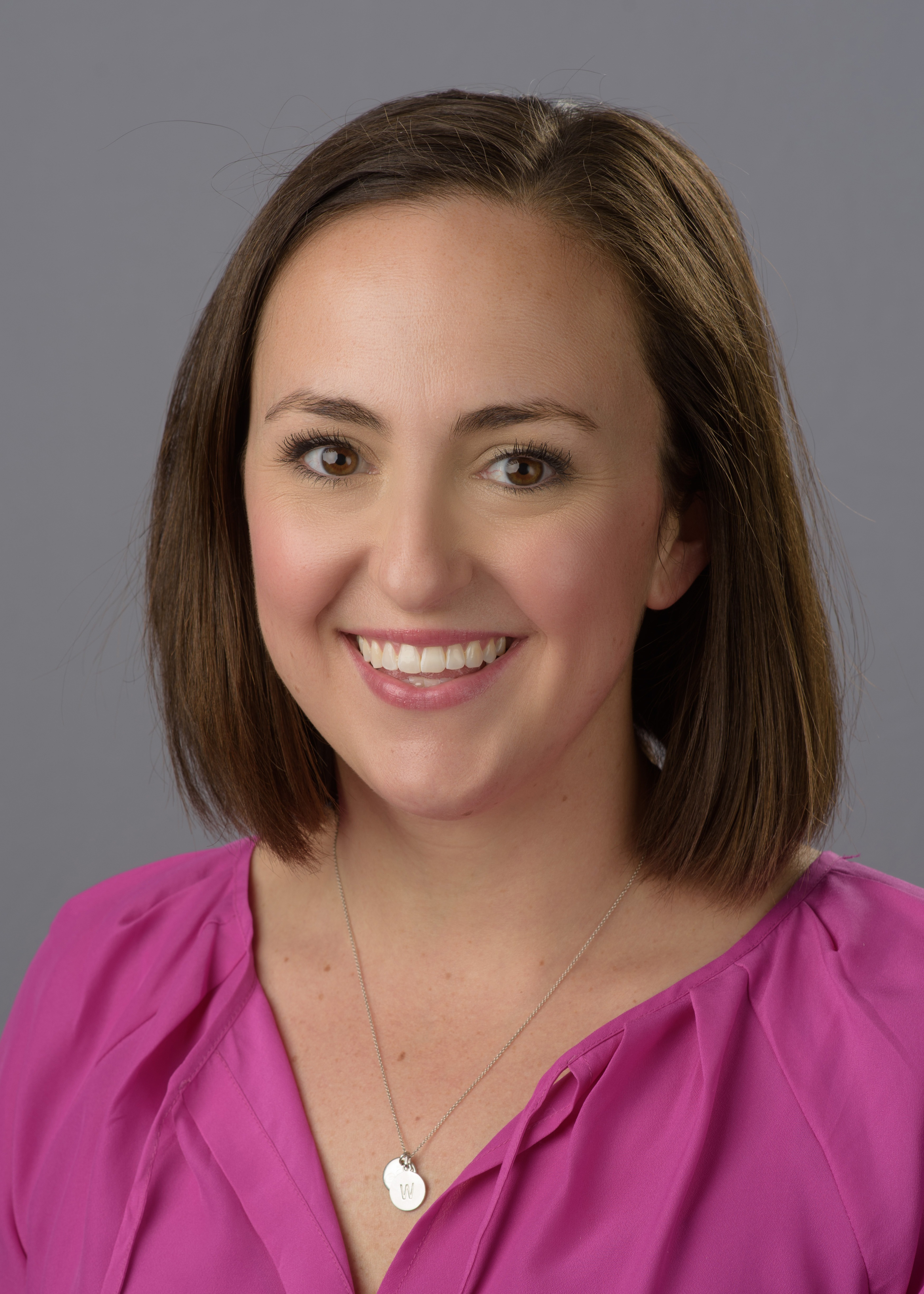 Nikki Howell
Nikki Ourso Howell is a Speech-Language Pathologist at Ochsner Health in Lafayette, LA. She received her Masters degree from New York University in 2009 where she received the Valedictory Certificate of Distinction. Nikki has extensive experience in medical settings including acute care, inpatient rehab, swing bed, skilled nursing facilities, and LTACH's. She is active in the development of best practices and education of SLPs within hospital systems. Nikki has taught various courses at both the undergraduate and graduate levels. She has conducted research studies on attention deficits due to Parkinson's disease and has presented numerous times to clinicians, medical personnel, and researchers on varied topics related to speech, language, and swallowing disorders within the adult population. Nikki is trained in multiple modalities for treating speech and swallowing disorders including Kinesio Tape, myofascial release, Vital Stim, and Vital Stim Plus.
Financial Disclosure: Nikki is an employee of Ochsner Health Systems and receives honoraria from CIAO Seminars for the presentation of this course. She also receives royalties for the purchase of her recorded course(s)
Non-Financial Disclosure: none

15 Minutes
Why do falls matter?
15 Minutes
Why do they happen?
45 Minutes
Link between falls and cognition
15 Minutes
Scope of Practice
60 Minutes
Therapy Techniques
30 Minutes
Dementia and other age-related cognitive concerns
30 Minutes
Avoiding duplication of services
30 Minutes
Patient examples
15 Minutes
Barriers and Challenges
30 Minutes
Fall Prevention Programs
10 Minutes
Discussion / Q &A
Delivery VIA:
Online - This course is offered in an online, on demand format.
Contact hours pre-approved for:
6 Hours
CIAO is an ASHA Approved Provider #AAWA (0.6 ASHA CEUs) bubble sheet submission required
ASHA CE Provider Approval and use of the Brand Block does not imply endorsement of course content, specific products, or clinical procedures.
This course meets PDU requirements for NBCOT (6 PDUs)
CIAO is an Illinois Approved Provider for PT/PTA Continuing Education
CIAO is recognized as an Approved Provider for PT/PTAs by the NYSE Dept State Board for PT
This activity is provided by the Texas Board of PT Examiners Accredited Prov #2502009#TX
This activity meets continuing competence requirements for PT/PTA license renewal in TX
The assignment of Texas PT CCUs does not imply endorsement of specific course content, products or clinical procedures by TPTA or TBPTE
The Physical Therapy Board of California recognizes CIAO Seminars as an Approval Agency to Approve Providers Offering Continuing Competency Courses
The Physical Therapy Board of California has determined that CIAO meets the standards set forth in section 1399.95 of the CA Code of Regulations
CIAO is a Rule Approved Provider for the Florida Board of Physical Therapy
CIAO is an Approved Provider for the Florida Board of Occupational Therapy
CIAO is a PT Approved Provider #BAP202310092 for the Oklahoma Medical Board. All PT courses for the 2022-2023 reporting period are approved.
Approved for:
6 Hrs. PT/PTAs in IL, OK(#BAP202310092), TX (APTA TX #2502009 for 6 CCUs), CA (CIAO23-87)
7 Hrs. OT/COTAs, PT/PTAs in FL (CE Broker #20-1080606)
7.2 Hrs. PT/PTAs in NY
6 Hrs. Registered with CEBroker for OT/COTAs in AL, AZ, GA, LA, MS, SC, TN
6 Hrs. Registered with CEBroker for PT/PTAs in AZ, GA, OK, SC, TN
Course meets requirements for:
PT/PTAs in AL,AK, AZ, CO, CT, DC, DE, GA, HI, ID, IN, IA, KS, KY, ME, MD, MA, MI, MO, MT,
PT/PTAs in NE, NH, NC, ND, OR, PA, RI, SC, SD, TN, UT, VT, VA, WA, WI, WY
OT/COTAs in AL, AK, AZ, AR, CA, CO, CT, DE, GA, HI, ID, IA, IN, KS, ME, MD, MA, MI, MN, MS, MO, MT,
OT/COTAs in NE, NV, NH, NJ,, NY, NC, ND, OH, OK, OR, PA, RI, SC, SD, TN, TX, UT, VA, WA, WV, WY
---

---
Introductory Level
0.6 ASHA CEUs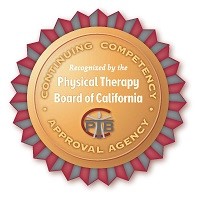 ---
CIAO Automatically reports to CE Broker for Florida Occupational and Physical Therapists and Assistants. Florida SLPs can either use the ASHA CE Participant Form (Bubble Sheet) or self-submit through CE Broker.

---
CIAO is recognized on the NBCOT Provider Registry (meets PDU requirements for NBCOT)
Reviews
This is a new course, there are currently no reviews. Please check back. Thank you and have a great day, CIAO!