Course Description
In this dynamic and fast-paced introductory course for OT/COTAs, PT/PTAs, SLPs, Mental Health Professionals including Rehabilitation Counselors, and family caregivers examine the impact psychosocial factors have on therapeutic outcomes. This seminar will keep you moving as you discover how illness and injury alter self-identity; identify ways loss, grief, and depression diminish rehabilitation potential; and learn to recognize coping styles. In this hands-on program you will discover how to manage conflict resolution; learn techniques for sustaining a positive therapeutic atmosphere anchored in the patient's motivation for improvement; practice communications that empower patients; and develop successful strategies for reducing caregiver burn-out and empathy fatigue. As a healthcare professional you are an expert at taking care of other people. How good are you at taking care of yourself? In this training you'll have the opportunity to improve your therapeutic skills and to learn how to practice what you preach – good self-care.
Course Objectives
Upon successful completion of this course, participants will be able to:
Understand the link between body image, personal and societal ideals, and the reality of disability
Be able to identify psychosocial factors affecting therapeutic outcomes
Understand the psychosocial barriers limiting successful outcomes of rehabilitation
Recognize the impact of loss and grief in disability
Recognize coping styles and strategies
Identify symptoms of depression
Understand the psychosocial dynamics of disability in later life
Understand and practice methods for reducing empathy fatigue in the rehabilitation professional

Jeanne Demory Post
MSW, LCSW
Jeanne Demory Post, MSW, PSW is the Clinical Coordinator and Medical Social Worker for a memory disorder clinic. She serves on the State of Florida Alzheimer's Disease Initiative Nursing Home Committee for Behavior Management and is certified by the University of South Florida Training Academy on Aging to teach the state-mandated Department of Elder Affairs Nursing Home Alzheimers Disease Training and ALF Level I and II Alzheimer's Disease Training. She has extensive experience in compassionately and successfully counseling geriatric patients, their families, and caregivers. Jeanne's background includes providing social work services to hospice patients and their families and coordinating educational seminars for Lifespring, Inc., a nationally-recognized training company. Jeanne is an exceptional instructor who has taught over 100 courses across the country to healthcare professionals and caregivers on topics such as Alzheimer's, Dementia, Reducing Stress and Burn-out, and Professional Boundaries. "Jeanne Post is by far the most gifted training facilitator I have ever had the pleasure of hearing," says one training participant. Wherever she teaches, she gets rave reviews!
Financial Disclosure: Jeanne Demory Post receives royalty payments for the sale of this presentation.
Non-Financial Disclosure: Jeanne has no relevant relationships to disclose.
07:30 - 08:00
Registration
08:00 - 08:30
Body image and disability
08:30 - 09:30
Psychosocial factors
09:30 - 10:15
Psychosocial barriers
10:30 - 11:30
Loss, grief, disability
11:30 - 12:00
Coping styles and strategies
01:00 - 02:00
Depression and mental disorders
02:00 - 02:45
Disability in later life
03:00 - 03:30
Communication and empowerment
03:30 - 04:00
Case studies
04:00 - 04:45
Reducing empathy fatigue
Delivery VIA:
Live By Request - This course is available to come to you! Contact us to see how easy that can be. mail@ciaoseminars.com
Contact hours pre-approved for:
CIAO is an ASHA approved provider #AAWA (SLP/SLPAs)
CIAO is an AOTA approved provider #4119 (OT/COTAs)
CIAO is an IACET approved provider
8.0 Hrs PT/PTAs in CA (CPTA#09-121)
This course meets PDU Requirements for NBCOT
CIAO is an Approved Provider for the Florida Board of CSW, MFTand MHC (BAP#1006-exp 03/2011)
8.0 Hrs SLP/SLPAs, OT/COTAs, PT/PTAs (unless otherwise noted)
8.0 Hrs (0.8 CEUs) for CSW, MFTand MHC licensed in Florida
CIAO is recognized as an Approved Provider for PT/PTAs by the NYSE Dept State Board for PT
CIAO is an Illinois Approved Provider for PT/PTA Continuing Education
This course is offered for 0.8 ASHA CEUs (Introductory level, Professional area)
CIAO is an Approved Provider for the CA Board of Behavioral Sciences #PCE4551 exp 07/31/11
This activity is provided by the TX Board of Physical Therapy Examiners Accredited Provider #1602009
This activity meets continuing competence requirements for PT/PTAs licensure renewal in TX.
---

---
The assignment of AOTA CEUs does not imply endorsement of specific course content, products, or clinical procedures by AOTA.

---
CIAO is recognized on the NBCOT Provider Registry (meets PDU requirements for NBCOT)

---
This course is offered for 0.8 ASHA CEUs (Introductory level, Professional area)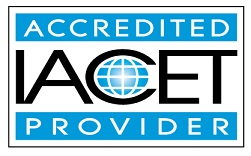 ---
CIAO is accredited by the International Association for Continuing Education and Training (IACET). CIAO complies with the ANSI/IACET Standard, which is recognized internationally as a standard of excellence in instructional practices. As a result of this accreditation, CIAO is accredited to issue the IACET CEU.
Reviews
This is a new course, there are currently no reviews. Please check back. Thank you and have a great day, CIAO!