Course Description
This one and 1/2 day highly interactive course uses lecture, clinical expertise, and guided practice to teach therapists "how" to approach the (older) adult with degenerative conditions and/or chronic diseases such as arthritis and osteoporosis, heart disease and in particular Parkinson's Disease (PD) to be more effective in clinical outcomes, thus enhancing a fuller life. This course looks in-depth at conventional geriatric management, the latest evidence-based science, as well as critical clinical thinking through case studies and clinical outcomes. Participants will challenge conventional approaches - identifying the missing link of integrative treatment - to optimize clinical outcomes through effective PT/OT interventions. This course will advocate a preventive care or wellness perspective, a new thinking framework of health through movement, diet, and stress, and explain its influence on geriatric management. This approach is based on the Hippocrates health philosophy, more holistic oriented in patient care. Looking at the patient as a whole seems to be missing in our current medical practice. Discover which lifestyle factors influence the rate of OA, osteoporosis and PD progression and total outcomes. Optimum wellness approaches presented in this course are supported by the APTA & AOTA The most successful treatment plans that truly delay the progression of degenerative conditions and/or chronic diseases combine traditional therapy with holistic treatment perspectives. Participants will learn to treat the person with the disease and not the disease by itself.
Learning Objectives will be assesed through General Discussion, Q&A, Case Study discussion and Self-Assessment through evaluation.
Course Objectives
Upon successful completion of this course, participants will be able to:
Discuss Parkinson's Disease beyond the motor symptoms
List New Guidelines in Diagnosis and Challenging Conventional Treatment
Explain the influence of movement, diet and stress on PD management
Describe the rehabilitation progression guidelines and risk factors for variety of degenerative conditions and chronic diseases
Demonstrate new ideas, evidence-based practice and do-able protocols for degenerative conditions and chronic diseases (Free Weights, Tai-Chi, Yoga, Going to the Floor, Fall Recovery, Gait Adaptability, Breathing, Stress Reduction)
Name the health-related geriatric fitness components and discus the norm values for performance function
Describe and explain the influence of movement, diet and stress on degenerative conditions (OP and OA) and chronic diseases (PD and CVD)

Volkert deWeijer
PT, DPT, MScPT, MTC, STC, CSCS, HLC
Dr. de Weijer is a faculty clinician at Nova Southeastern University's Ziff Health Care Center. He received his BScPT from Hogeschool van Amsterdam in Holland and his MScPT and DPT from the University of St. Augustine of Health Sciences. He is certified in Manual Therapy (MTC), Sports Therapy (STC), as a Certified Strength and Conditioning Specialist (CSCS) and Holistic Lifestyle Coach (HLC) from the CHEK Institute. Dr. de Weijer has been published in the Journal of Orthopedic & Sports Physical Therapy. As a true clinician, he understands the daily challenges faced in the clinic. Dr. de Weijer has over 15 years experience working with patients with Parkinsons disease. He has developed a holistic health point of view in patient care based on outcome success.
07:30 - 08:00
REGISTRATION and CHECK IN
08:00 - 09:00
The Problem in Conventional Geriatric Treatment: How to Handle the Multiple Symptoms & Signs?
09:00 - 10:00
Is Parkinsons Disease More Than Only Hallmark Motor Symptoms?
10:15 - 12:00
A Different Mindset: Preventative Care as Progressive Thinking in (PD) Management
12:00 - 01:00
Lunch (on your own)
01:00 - 02:00
Assessment Tool in Geriatric Rehabilitation: What to Measure, How to Measure, and Your Clinical Interpretation?
02:15 - 04:30
Guided Practice in "Movement That Matters" for Parkinson's Disease and Fall Prevention for the Unsteady Older Adult
04:30 - 05:00
Putting It All Together
07:30 - 08:00
REGISTRATION and CHECK IN
08:00 - 10:00
Which Health-Related Geriatric Fitness Components are Desired for Musculoskeletal Health and Performance Function
10:15 - 12:00
Which Lifestyle Factors to Tackle for More Successful Outcomes in Degenerative Conditions and Chronic Diseases
12:30 - 01:00
Questions and Answers
Delivery VIA:
Live By Request - This course is available to come to you! Contact us to see how easy that can be. mail@ciaoseminars.com
Contact hours pre-approved for:
CIAO is an AOTA Approved CE Provider #4119 (OT/COTAs)
CIAO is an IACET Approved CE Provider
This conference meets PDU Requirements for NBCOT
15.0 hrs. PT/PTAs in FL (CP100014640)
12.25 hrs. PT/PTAs in AL, LA, MS, TX
12.25 Hours for PT/PTAs and OT/COTAs unless otherwise noted
CIAO is recognized as an Approved Provider for PT/PTAs by the NYSE Dept State Board for PT
This activity is provided by the TBPTE Accredited Prov. #1602009
This activity meets the continuing competence requirements for PT/PTA license renewal in TX
Contact hours applied for:
---

---
The assignment of AOTA CEUs does not imply endorsement of specific course content, products, or clinical procedures by AOTA.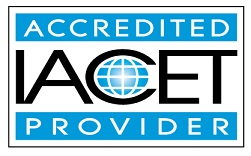 ---
CIAO is accredited by the International Association for Continuing Education and Training (IACET). CIAO complies with the ANSI/IACET Standard, which is recognized internationally as a standard of excellence in instructional practices. As a result of this accreditation, CIAO is accredited to issue the IACET CEU.

---
CIAO is recognized on the NBCOT Provider Registry (meets PDU requirements for NBCOT)
Reviews
This is a new course, there are currently no reviews. Please check back. Thank you and have a great day, CIAO!