Course Description
TWO WAYS TO ATTEND:
Attend as part of the LIVE STUDIO AUDIENCE in Gulf Breeze, Florida - Studio audience seats are limited - so register today!
Attend via LIVE STREAM from anywhere around the world. Live stream participants will login to access the event from their computer.
NOTE:
This live event is streamed in real time. 
Course agenda is in Central time, please adjust for your time zone
Registrants who attend the live broadcast will be able to interact with instructor.
All registrants will have access to the broadcast recording for 14 days.
A group may view the course together, however each attendee must be individually registered in order to receive CE credit.
CEUs:
SLPs - this course is registered with ASHA as Blended Learning. ASHA CEUs may be earned by attending live, viewing the recording, or a combination of both.
OT/PTs - Participants who need live hours for state license renewal must attend in real time yet, will still have access to the recording for 14 days.
COMPLETION REQUIREMENTS:
Attend/view entire course
Pass multiple choice quiz (80% min score)
Complete online course evaluation
Course Start Time(s):
Day 1 and 2 begin at 8:00 AM Central (9:00 AM Eastern; 7:00 AM Mountain; 6:00 AM Pacific)see Agenda for full schedule
The new world of dysphagia therapy will have to yield greater results and shorter treatment times. Gone is the old treatment philosophy focused on compensatory strategies and downgrading of diets. The dysphagia therapist must learn to see the direct links between anatomy, physiology, kinesiology, and grading therapy up to challenging levels. This course will review the process of the swallow from anticipatory phase through esophageal, including muscle function and nerve innervation. A thorough chart review and medication history is critical to identify key information prior to a swallow screen and bedside eval. Sensory changes due to aging and disease processes impacting the patient's nutrition and diet selection will be discussed. Current research will be presented regarding stroke, Parkinson's Disease, ALS, MS, Head/Neck cancer and other disease processes resulting in dysphagia - what can we expect in each phase of swallow and how it relates to our therapy program. MBS and FEES clips of dysfunctional swallows will be reviewed and reports critiqued. Diet modification/selection, compensatory strategies and exercises are combined to provide optimum nutrition and hydration as well as muscle re-education to increase the effectiveness of the swallow. Documentation of patient, staff, and family education and therapy notes will be critiqued for content and skilled therapy documentation.
Course Level:
Intermediate
AOTA Classification Codes
OT Process: Intervention
Course Objectives
Upon successful completion of this course, participants will be able to:
Describe the process of the normal swallow including the impact of the esophagus.
Identify the anatomical structures relevant to the swallowing function
Describe the involvement of types I and II muscle fibers and the impact of muscle disuse atrophy on the swallow system
Interpret the results of a MBS as applicable to treatment planning
Discuss the decision making process for both diet modification and diet progression
Discuss the components of a functional evaluation report and goals
Discuss selection of effective treatment plan and exercises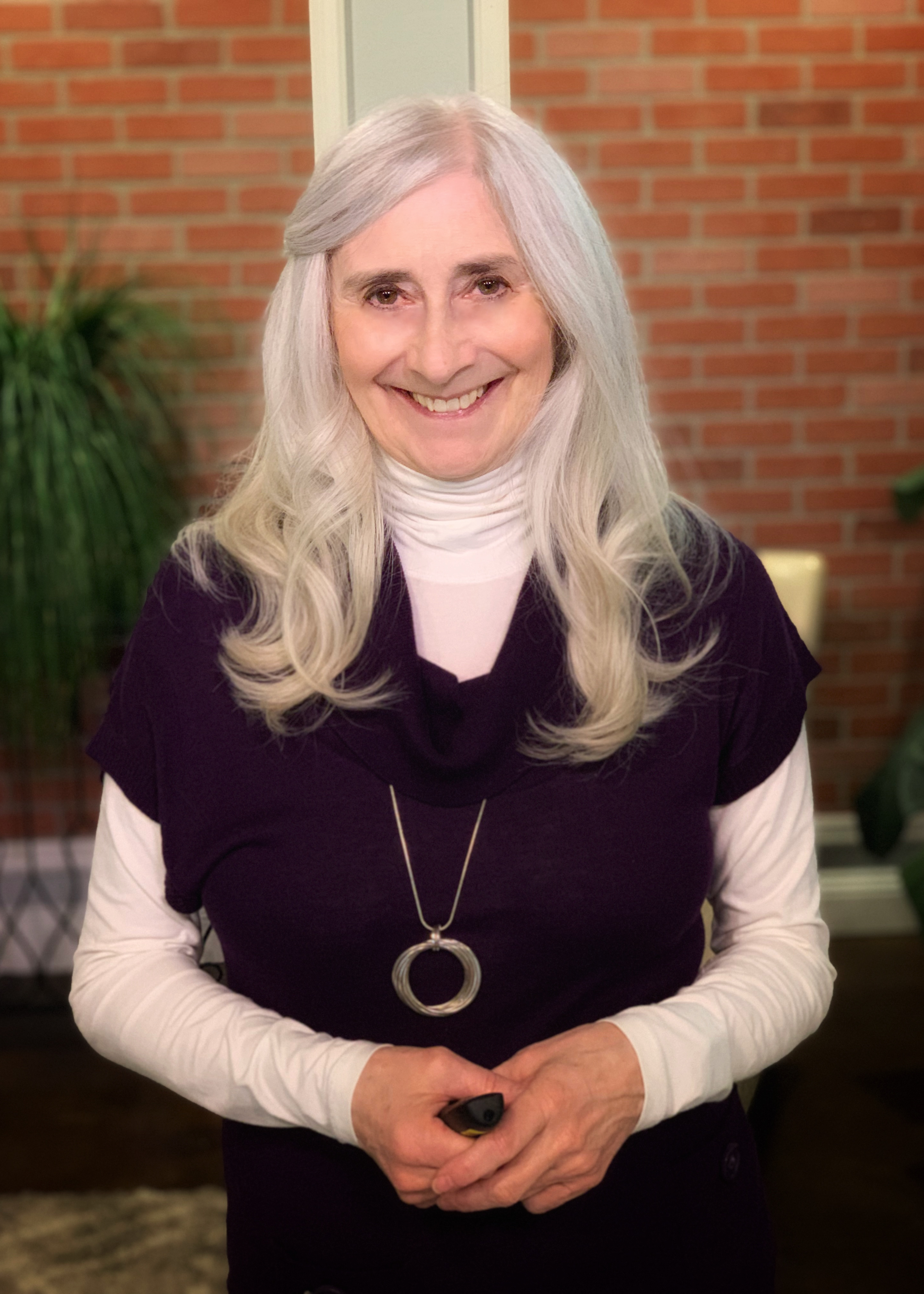 Denise Dougherty
MA, CCC-SLP
Denise Dougherty, MA, CCC-SLP
Denise owns and operates a private practice in Indiana, PA, where she conducts therapy with both children and adults. She is a legal consultant/expert witness in wrongful death/negligence lawsuits involving dysphagia. Denise is a co-editor of Private Practice Essentials: A Practical Guide for Speech-Language Pathologists, published by ASHA Press. She has presented workshops and written numerous articles appearing in the ASHA Leader on the topic of private practice. Denise served as a consultant for The Arijah Children's Foundation in Anguilla, BWI, providing evaluations and therapy programs for special needs children. Ms. Dougherty was an adjunct faculty member at York College of Pennsylvania and Wesley College in Dover, Delaware. She is a past President of the American Academy of Private Practice in Speech Pathology and Audiology (AAPPSPA), and received the Academy's 2007 Honor Award and 2014 Award of Excellence for her achievements. Ms. Dougherty is a member of the Technical Experts Panel for Quality of Insights of Pennsylvania, working on initiating quality measures for CMS to improve effectiveness, efficiency, economy and quality of services delivered to Medicare beneficiaries. She received her bachelor's degree in communication disorders from Marywood University in Scranton, Pennsylvania; a master's degree in communication disorders from St. Louis University. Ms. Dougherty is certified in VitalStim® therapy and is a VitalStim® instructor, has completed additional training in orofacial myology, is a member of the American Speech, Language and Hearing Association and has received numerous ASHA ACE Awards. For more information, please visit www.dldspeechpath.com.

Financial Disclosure Denise receives honoraria from CIAO for the presentation of her live courses and royalties for the sale of her online courses. Denise is in private practice and receives legal consultant/expert witness fees
Non-Financial Disclosure: There are no non-financial relationships to disclose.


08:00 - 10:00
Review of the normal swallow system and swallowing anatomy and physiology
10:15 - 11:00
Swallow Timing and Coordination
11:00 - 12:00
Impact of Sensory Changes from Aging and Disease Processes
12:00 - 12:30
Lunch (on own)
12:30 - 02:45
Effective Assessment and Report Critique
03:00 - 03:30
Effective Assessment and Report critique - continued
03:30 - 04:00
Diet and Liquid Modifications and Research
04:00 - 04:30
Need for Instrumental Assessments – Which Ones and Why
08:00 - 08:30
Review of Instrumental Assessments – What each reveal about the swallow
08:30 - 10:00
MBS and FEES Clips
10:15 - 10:45
Importance of Report – MBS Imp and PA Scale Score
10:45 - 11:30
Putting it All Together
11:30 - 12:00
Lunch (on own)
12:00 - 12:30
What isn't working, goals and review of documentation
12:30 - 02:30
Therapy interventions to address dysfunctions and research
Delivery VIA:
Live On Tour - This course is now being offered live on locations throughout the United States.
Live By Request - This course is available to come to you! Contact us to see how easy that can be. mail@ciaoseminars.com
Live Stream - This course is offered from our Live Stream studio. Watch and interact with the instructor from wherever you are or join us as part of the studio audience in sunny Gulf Breeze, FL. Included with each Live Stream registration is access to the course recording for the 14 days immediately following the broadcast.
Contact hours pre-approved for:
14.0 CE Hours
CIAO is an ASHA Approved Provider (1.4 ASHA CEUs) Bubblesheet required
CIAO is an AOTA Approved Provider (1.4 AOTA CEUs)
This course meets PDU requirements for NBCOT (14 PDUs)
CIAO is an Approved Provider for the Florida Board of Occupational Therapy
Pre-Approved for:
14.0 Hrs. by the CA Board of OT for Advanced Practice (Swallowing): #25-S21
16.5 Hrs for OT/COTAs in FL (CE Broker #20-610035)
14 Hours Registered with CEBroker for OT/COTAs in AL, AZ, GA, LA, MS, SC, TN
---

---
The assignment of AOTA CEUs does not imply endorsement of specific course content, products, or clinical procedures by AOTA.

---
Intermediate Level
1.4 ASHA CEUs

---
CIAO Automatically reports to CE Broker for Florida Occupational and Physical Therapists and Assistants. Florida SLPs can either use the ASHA CE Participant Form (Bubble Sheet) or self-submit through CE Broker.

---
CIAO is recognized on the NBCOT Provider Registry (meets PDU requirements for NBCOT)
"I absolutely loved the course, Denise was a wreath of information. I will definitely recommend this course! "
- Live Streaming or Studio Audience, FL / Jan 2022
"MISSED BEING IN THE STUDIO! COURSE TERRIFIC !"
- Live Streaming or Studio Audience, FL / Jan 2022
"Loved that it was organized and lots of good info. "
- Live Streaming or Studio Audience, FL / Jan 2022
"I liked the amount of information presented. I believe I will buy some of the tools she presented in the workshop."
- Live Streaming or Studio Audience, FL / Apr 2020
"I thoroughly enjoyed this course. I found myself engaged and eager to hear more. I like being able to get "live" courses as a SLP and mom, especially in my area of interest. Thank you!"
- Live Streaming or Studio Audience, FL / Apr 2020
"Awesome course!"
- Live Streaming or Studio Audience, FL / Oct 2019
"Great course!! "
- Live Streaming or Studio Audience, FL / Oct 2019
"I was disappointed in this course as it was listed as an intermediate course. I have been a practicing SLP for 20 years and took this course as it sounded like I would learn some new information on swallowing evaluation or therapy techniques. I found the information to be very basic. It is likely a wonderful course for new therapists and the questions presented did seem to be from therapists without a lot of experience. "
- Live Streaming or Studio Audience, FL / Apr 2019
"Great course! I would definitely recommend to coworkers "
- Live Streaming or Studio Audience, FL / Apr 2019
"Really great course. I will highly recommend it. Very thorough and great on the spot questions asked. "
- Live Streaming or Studio Audience, FL / Apr 2019
"I felt the course speaker was highly knowledgeable and presented information in a clear and practical manner. The examples she provided were helpful in reinforcing her teaching. I'm hopeful that I can use the information I learned to benefit several patients on my current and future caseload! Thank you!"
- Live Streaming or Studio Audience, FL / Apr 2019
"What a fantastic presentation!"
- Live Streaming or Studio Audience, FL / Apr 2019
" Great course -enjoyed it! Presenter was very knowledgeable! "
- Lynchburg, VA / Jun 2018
" I loved the working lunch option and all the therapy techniques and devices that were introduced and reviewed! Thank you! "
- Lynchburg, VA / Jun 2018
"Very well organized and engaging course!"
- Live Streaming or Studio Audience, FL / Mar 2018
"This was such a wonderful presentation. I consider myself and "Intermediate" clinician and still many times foolishly wonder (if) I will benefit from one more class on the same topics. The answer is an easy and emphatic YES! What an engaging, informative, well paced, current, practical, affirming presentation. I feel like my hours were well spent. This is information that I can use tomorrow at work to help my patients, their family members/caregivers and the staff. I would easily participate in and recommend other courses by Denise. Her style of presentation, use of audio visuals and anecdotes were top notch. Additionally, I am grateful for the Livestream platform and had no difficulties on either day. "
- Live Streaming or Studio Audience, FL / Mar 2018
"Great reinforcement of ST practice to meet patient's needs and improve QOL"
- Louisville, KY / Dec 2017
"Denise was very informative and I enjoyed her antidotal stories to enhance her point."
- Louisville, KY / Dec 2017
"Denise was a fantastic presenter & extremely knowledgeable!! Will definitely look for another course with her in the future!"
- Louisville, KY / Dec 2017
"Also great tools & treatment ideas. Great course. don't mind spending my weekend over $300 when the course is so useful :)"
- Birmingham, AL / Sep 2017
"Wonderful course! I would love to attend more (& more specified courses) with this presenter!"
- Birmingham, AL / Sep 2017
"Excellent course filled with practical information, tips and techniques for dysphagia evaluation and treatment, goal setting and documentation"
- Birmingham, AL / Sep 2017
"Come back to Birmingham. First course I took from CIAO was VitalStim. I have used that training consistently since 2005. CIAO has quality courses."
- Birmingham, AL / Sep 2017
"I LOVE CIAO courses!"
- Birmingham, AL / Sep 2017
"Love the demo items!"
- San Jose, CA / Jun 2017
"This was by far the BEST CEU course I have attended within the last 4 years. Very comprehensive!"
- San Jose, CA / Jun 2017
"Really pleased with this course, the presenter, infor presented an dthe CIAO rep who was an amazing facilitator and so friendly/helpful!"
- San Jose, CA / Jun 2017
"When patient/family verbalize opting out - No! thank you - excellent, even for us SLPs who have been working for awhile - thank you fo brkfst & snacks!"
- San Jose, CA / Jun 2017
"Good course for therapists working in skilled nursing faciliteis. Good therapy ideas."
- San Jose, CA / Jun 2017
"Excellent presentation- love the MBS videos and explanations"
- Irving, TX / May 2017
"This was an excellent workshop. Jam-packed and tons of useful information that I will be able to use in my daily practice. Thank you, Denise is an entertaining presenter."
- Irving, TX / May 2017
"Speaker obviously has strong clinical skills; use of citing clinical scenarios very effective"
- Irving, TX / May 2017
"great course, would highly recommend to any SLP; excellent review of information as well as new ideas and approaches that can be utilized"
- Nashville, TN / Apr 2017
"Wonderful presentation & great informative up to date education w/ regard to research and documentation."
- Nashville, TN / Apr 2017
"I appreciated Denise's examples based on real life practice & experience. It is easy to determine that Denise is a knowledgable, evidence-based, (as appropriate to pt!) caring & seasoned professional. She is a gem in the speech comm. for her willingness to give back the info she has gathered."
- Nashville, TN / Apr 2017
"This is the best class I've ever been to since I graduated with my Master's 10 years ago. Her information is useful for both novices & experts."
- Nashville, TN / Apr 2017
"I appreciated the therapist sharing her personal expertise/knowledge from her own experiences of what worked or didn't work for her."
- Houston, TX / Mar 2017
"Great course. All the CIAO courses really have instructors that car about learning, sharing resources, and answering questions. Thank you."
- Houston, TX / Mar 2017
"Fantastic course - well worth the trip out of state. Thank you! Very much one of the best CE's I've been to and I have BSC-S cert!"
- Phoenix, AZ / Dec 2016
"Instructor very knowledgeable in field of dysphagia. Good overview of information."
- Phoenix, AZ / Dec 2016
"Great demonstrations of therapy ideas. Denise provided ideas/examples I can incorporate in my therapy with clients today."
- San Diego, CA / Nov 2016
"Denise is highly knowledgeable in this area of expertise. I would recommend this course to anyone who treats dysphagia from the novice to seasoned professional!"
- San Diego, CA / Nov 2016
"I enjoyed the real life examples of how to apply assessment and therapy."
- San Diego, CA / Nov 2016
"Excellent speaker. Kept information interesting. Showed lots of oral motor exercise varieties. Great beginner course. "
- Biloxi, MS / Sep 2016
"Overall a wonderful course. Information was clear and interesting. Details information that I can actually use. Provided/demonstrated different techniques and appropriate materials which was great!"
- Biloxi, MS / Sep 2016