Course Description
There are two ways to participate in this live stream event (BOTH count as LIVE Continuing Education!):
in the LIVE STUDIO audience in Gulf Breeze, Florida - Studio audience seats are limited - so register today!
via LIVE STREAM around the world - Live stream participants will login to access the event from their computer and interact with the instructor.
Course time(s):
9:00 AM Central until 12:45 PM (starting 10:00 AM Eastern; 8:00 AM Mountain; 7:00 AM Pacific)
OR
2:00 PM Central until 5:45 PM (starting 3:00 PM Eastern; 1:00 PM Mountain; 12:00 PM (noon) Pacific)
Physical therapy, occupational therapy, and speech-language pathology services continue to be on the audit radar for various Medicare and private insurance carriers medical review entities for documentation, coding and billing issues. This seminar will teach participants the necessary components of documentation for the initial evaluation, reevaluation, progress reports, daily notes, discharge reports and the Medicare Part B certification and recertification process that will help participants document the key points in supporting medical necessity and the skilled nature of outpatient therapy services.
AOTA Classification Codes
Domain of OT: Performance Skills
OT Process: Intervention
Course Objectives
Upon successful completion of this course, participants will be able to:
Name the important components that should be gathered during the subjective intake objective portion of the initial evaluation
List the required elements for a plan of care for Medicare and other
Implement how to write function-based goals based on prior and current level of function
Identify when a reevaluation is appropriate to perform and bill to an insurance carrier
Describe and implement the necessary components of a progress report to support the therapy already provided and the need for continued skilled therapy services
Apply strategies to more effectively support medical necessity and skilled services in your daily notes
Identify the necessary components of a discharge report to demonstrate the nature of skilled services provided to support why you should be paid for those services
List who can certify and/or recertify an outpatient therapy plan of care
Recall when a certification and/or recertification is timely versus delayed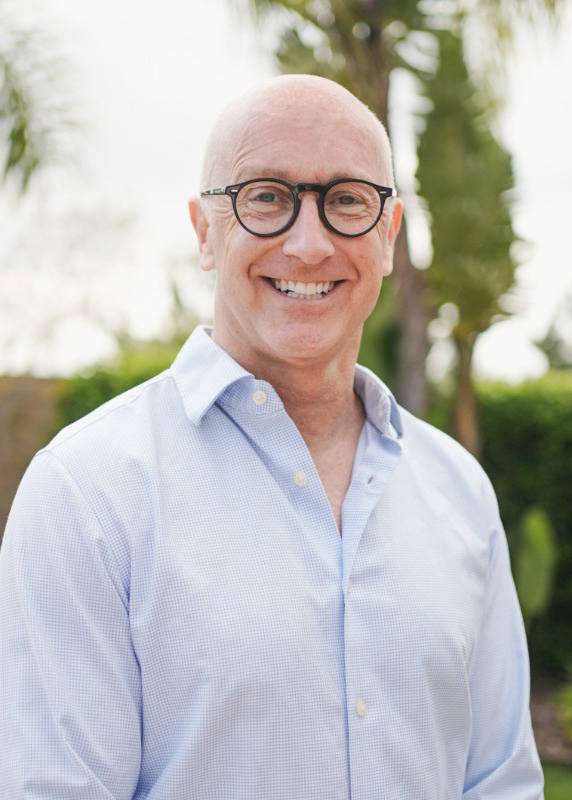 Rick Gawenda
PT
RICK GAWENDA, PT, is a licensed physical therapist with over 26 years of experience and currently serves as the founder and President of Gawenda Seminars & Consulting, Inc. He graduated with a Bachelor of Science degree in Physical Therapy from Wayne State University in Detroit, Michigan, in 1991. Mr. Gawenda is also Director of Finance for Kinetix Advanced Physical Therapy, a private practice with 2 locations. He has provided valuable education and consulting to hospitals, private practices, skilled nursing facilities, and rehabilitation agencies in the areas of CPT coding, ICD-10 coding, billing, documentation compliance, revenue enhancement, practice management, and denial management as they relate to outpatient therapy services. Mr. Gawenda has presented nationally since 2004 and currently presents over 80 dates per year around the United States. Mr. Gawenda is a member of the American Physical Therapy Association (APTA) and Michigan Physical Therapy Association (MPTA). Mr. Gawenda is a Past President of the Section on Health Policy & Administration of the APTA as well as a Past President of the Michigan Association of Medical Rehabilitation Program Administrators. Mr. Gawenda is also the author of "The How-To Manual for Rehab Documentation: A Complete Guide to Increasing Reimbursement and Reducing Denials" and "Coding and Billing For Outpatient Rehab Made Easy: Proper Use of CPT Codes, ICD-9 Codes and Modifiers".

Financial Disclosure: Rick Gawenda is President and owner of Gawenda Seminars & Consulting. He receives an honorarium for his speaking engagements. He receives royalties for the sale of his online courses.
Non-Financial Disclosure: none to disclose

09:00 - 09:25
Subjective intake of the initial evaluation
09:25 - 09:50
Objective intake of the initial evaluation
09:50 - 10:30
Plan of Care and Function-Based Goal Writing
10:45 - 11:00
Reevaluation
11:00 - 11:20
Progress Reports
11:20 - 12:00
Daily Notes
12:00 - 12:15
Discharge Reports
12:15 - 12:30
Medicare Part B Certifications and Recertifications
12:30 - 12:45
Question and Answer
Delivery VIA:
Live On Tour - This course is now being offered live on locations throughout the United States.
Live By Request - This course is available to come to you! Contact us to see how easy that can be. mail@ciaoseminars.com
Contact hours pre-approved for:
3.5 Hours
CIAO is an ASHA Approved Provider #AAWA (0.35 ASHA CEUs) - bubble sheet required
CIAO is an AOTA Approved Provider #4119 (0.35 AOTA CEUs)
This course meets PDU requirements for NBCOT (3.5 PDUs)
CIAO is an Illinois Approved Provider for PT/PTA Continuing Education
CIAO is recognized as an Approved Provider for PT/PTAs by the NYSE Dept State Board for PT
his activity is provided by the TX Board of PT Examiners Accredited Prov. #2202009#TX
This activity meets the continuing competence requirements for PT/PTA license renewal in TX
Approved For:
3.5 Hrs. PT/PTAs in IL, TX(3.5 CCUs)
4.2 Hrs. PT/PTAs in NY
4.0 Hrs OT/COTAs in FL(CE#20-646219)
4.0 Hrs PT/PTAs in FL(CE19-646219)
---

---
This course is offered for 0.35 ASHA CEUs (Introductory Level, Related Area)

---
The assignment of AOTA CEUs does not imply endorsement of specific course content, products, or clinical procedures by AOTA.

---
CIAO is recognized on the NBCOT Provider Registry (meets PDU requirements for NBCOT)

---
CIAO Automatically reports to CE Broker for Florida Occupational and Physical Therapists and Assistants. Florida SLPs can either use the ASHA CE Participant Form (Bubble Sheet) or self-submit through CE Broker.
"The pace was excellent. Although I prefer in person training, live webinars are the next best thing and with the ability to ask questions throughout a webinar, I think they are appropriate for learning new information and skills."
- Live Streaming or Studio Audience, FL / Nov 2019
"This was an excellent presentation even for a home health therapist- thank you!"
- Live Streaming or Studio Audience, FL / Nov 2019
"Rick always does a great job presenting info clearly and concisely. "
- Live Streaming or Studio Audience, FL / Nov 2019
"Great information and appreciate the detailed power point slides for easy reference and up to date information."
- Live Streaming or Studio Audience, FL / Nov 2019
"Well presented and thorough. Great course."
- Live Streaming or Studio Audience, FL / Mar 2019
"I will like more focus on Pediatric practice"
- Live Streaming or Studio Audience, FL / Mar 2019
"Rick is very knowledgeable and gives pertinent info. I have taken a course both in person and on-line and will continue to seek him out when it is relevant to my clinic. Thanks so much!"
- Live Streaming or Studio Audience, FL / Mar 2019
"Thank you! Will be saving the printed out notes for future reference."
- Live Streaming or Studio Audience, FL / Mar 2019
"Great course. This is my first livestream. I am hoping I can access the course for a few weeks to clarify information."
- Live Streaming or Studio Audience, FL / Mar 2019
"Well done. Rick's materials are so well organized and his explanations were of tremendous help. "
- Live Streaming or Studio Audience, FL / Mar 2019