Course Description
The updates in the 2019 VitalStim® Therapy and Beyond: DINES (Dynamic Integration of NMES and Exercise for Swallowing) Specialty Certificate Program are now included in this course!
This course is designed to renew competency for NMES Therapy Providers. Participants will receive up-to-date key concepts in research, safety and protocols during the course. Participants who successfully complete this course will be equipped with the required knowledge and skills to maximize the impact of the use of neuromuscular electrical stimulation (NMES) in the treatment of dysphagia. This renewal course will review topics such as muscle physiology, kinesiology of the swallowing mechanism and pathological swallowing mechanisms and processes. The basic principles and concepts of neuromuscular electrical stimulation as used in the treatment of dysphagia will be reviewed, as will the various NMES protocols described in the literature.
Registrants must be VitalStim Providers.
ANY VitalStim Provider can renew at ANY time, no matter when you became a Provider.
Completion of this renewal course will award the VitalStim Therapy Specialty Certificate and list the VitalStim Provider on the VitalStim Registry for 3 years.
Online renewal may be completed by Adult and/or Pediatric Providers
ONLINE Renewal Specifics:

Computer with internet connection and audio are required. 
Course must be completed within 30 days of activation (activate course within 6 months of purchase).
A PDF version of the updated VitalStim/DINES manual is available to print.An online multiple-choice quiz (80% passing score) and submission of an online evaluation form are required for successful completion.
ASHA CEUs may be requested by completing the online ASHA form and checking "YES" to the "Report to ASHA" question.
A certificate of completion will be available to print immediately after course is successfully completed.
Do you have access to the VitalStim Plus device? The renewal alone does not satisfy the requirements to use the full components of the advanced VitalStim Plus device.  There is separate VitalStim Plus course to cover the additional functions and features that needs to be completed to protect your license. The advanced course covers sEMG, biofeedback, the additional channels, how to use the Bluetooth capability, and more.
 
Rather Attend In Person?
Go to any LIVE VitalStim® Therapy and Beyond: DINES Specialty Certificate Program. Select Renewal (no MBS required) price during registration.
Click Here for Adult Focus LIVE Renewal
Click Here for Pediatric Focus LIVE Renewal


Vitalstim recertification vital stim
Click for VitalStim Therapy Specialty Certificate Program Press Release

AOTA Classification Codes
Domain of OT: Performance Skills<
Course Objectives
Upon successful completion of this course, participants will be able to:
Accurately name the anatomical structures (muscular, articular, neurological) relevant to the swallowing function
Correctly and accurately palpate the structures mentioned under objective 1 that are accessible to palpation
Briefly describe the various phases of the normal swallowing movement
List the main pathological conditions affecting swallow function in the adult population (etiology, pathophysiology, signs and symptoms, severity of impact on swallowing, prognosis, social and economic impact)
Describe considerations in the use of NMES in the pediatric population
Describe the characteristics of electrical stimulation and the influence of electricity on muscle tissue (physiological versus evoked contraction, frequency of current, intensity, phase duration, treatment time, strength and endurance building, etc.)
Identify the pathological conditions for which electrical stimulation is indicated
Describe the characteristics of the NMES stimulation unit
Describe, differentiate and demonstrate the execution of common NMES treatment protocols described in the peer-reviewed literature
Discuss the use of swallowing exercise during and after the use of neuromuscular electrical stimulation
Briefly describe the principles of evidence based medicine and their application to the use of NMES in the treatment of dysphagia
Discuss ethical considerations around the use of NMES in the treatment of dysphagia

Yorick Wijting
PT, DPT
Yorick received his Physical Therapy degree in the Netherlands and his DPT at the University of St. Augustine, Florida. He has extensive training and practical experience in biophysical agents and teaches nationally and internationally to medical professionals on their therapeutic use. Yorick has been instrumental in developing the use of electrical stimulation by Speech Language Pathologists in the treatment of dysphagia. Yorick currently lives in California and runs his private practice in Gilroy, CA.

Financial Disclosure: Yorick receives honoraria from CIAO Seminars for the presentation of his live course(s) and royalties for the sale of his recorded course(s). Yorick is the author and an instructor for the VitalStim Therapy Specialty Program.
Non-Financial Disclosure: no relevant relationships exist


94 Minutes
Physiology of the Normal Swallow
86 Minutes
Exercise Considerations
106 Minutes
Electrical Stimulation in the Treatment of Dysphagia
50 Minutes
DINES Treatment Protocols
65 Minutes
Pediatric Considerations
Delivery VIA:
Online - This course is offered in an online, on demand format.
Contact hours pre-approved for:
8.5 Hours
CIAO is an ASHA Approved Provider #AAWA (0.85 ASHA CEUs) bubble sheet submission required
CIAO is an AOTA Approved Provider #4119 (0.85 AOTA CEUs)
This course meets PDU requirements for NBCOT (8.5 PDUs)
As an IACET Accredited Provider, CIAO offers CEUs for its programs that qualify under the ANSI/IACET Standard
CIAO is authorized by IACET to offer 0.85 CEUs for this program
---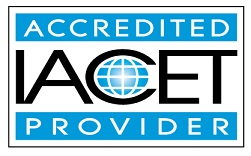 ---
CIAO is accredited by the International Association for Continuing Education and Training (IACET). CIAO complies with the ANSI/IACET Standard, which is recognized internationally as a standard of excellence in instructional practices. As a result of this accreditation, CIAO is accredited to issue the IACET CEU.

---
CIAO is recognized on the NBCOT Provider Registry (meets PDU requirements for NBCOT)

---
This course is offered for 0.85 ASHA CEUs (Intermediate level, Professional area) ASHA Bubble Sheet

---
The assignment of AOTA CEUs does not imply endorsement of specific course content, products, or clinical procedures by AOTA.
"Great updated material since the last time i did my recertification"
- Golden, CO / Nov 2022
"This course is thorough and gave great case study examples."
- Omaha, NE / Oct 2022
"It was frustrating that sEMG was not covered in this renewal course"
- Liberty Township , OH / Oct 2022
"Loved the pace of the course. No complaints!"
- St Petersburg, FL / Sep 2022
"Learn more every time I attend a CIAO course. Won't stop at this one!"
- Largo, FL / Aug 2022
"I would find it helpful to apply more application to some of the new VitalStim features, such as application of phase duration opposed to just discussing it, as well as the visual feedback features, etc. Otherwise the course is very thorough in training and updated information. "
- Marion, IN / Jul 2022
"This is my 3rd or 4th renewal course. This was my far the best one. The PT that is teaching the course was excellent!!!! The SLP was wonderful in making everything relatable. Suggestion: have an option on the video playback to rewind 10-15 seconds. I had to pause very often to write info and had to guess where it was I wanted to rewind too"
- Cleveland, TN / Jun 2022
"Best explanation of anatomy I have ever had. Very functional. Great review and reminders. "
- mechanicsburg, PA / Apr 2022
"The course was excellent and the instructors were very knowledgeable! I am happy that I did a renewal course after taking it initially in 2018. It has definitely expanded my knowledge base to best serve my patients. The only suggestion I would make is to update billing portion of this and talk from PDPM stand point vs PPS. Thank you!"
- Reno, NV / Apr 2022
"Looooove yorick and his teaching, the absolute best!"
- Las Vegas, NV / Apr 2022
"appreciate doing it online vs. in person!"
- Saratoga Springs, NY / Mar 2022
"I love all of the handouts that the course provided. This is alot of information and I love that I can reference it. "
- Dallas, TX / Mar 2022
"Great course and great refresher"
- Hutchinson, KS / Mar 2022
"I genuinely appreciate the current information and clarification of use."
- Center Point, TX / Feb 2022
"Thank you so much! The course was wonderful and the presenters were beyond excellent. I really appreciate the ability to take the test more than 2 times. I learned so much on the renewal course. "
- Huntington Beach, CA / Feb 2022
"Would like more recaps to be included. I completed them all. It was wonderful updating again with the excellent training CIAO offers. "
- Fulton, MO / Feb 2022
"Although I have been using NMES for years in my practice with pediatrics, this was a wonderful refresher course and encouraged me to have confidence in my treatments."
- Adamstown, PA / Feb 2022
"I enjoyed being able to complete this course online, especially during COVID. It was very helpful information."
- Liberty Township, OH / Jan 2021
"Loved this re-certification course. Excellent presentation!"
- Ely, NV / Jan 2021
"This was the best of the certification and renewal courses I have taken. It seems that as we have progressed with this therapy; the methods for explaining and teaching have become better and better. Simpler and more graphic with examples. Thanks so much."
- Owensboro, KY / Dec 2020
"Great update and much improved from the last one. I really have increased my understanding of how everything works and use of the Vital Stim Plus. "
- Goffstown, NH / Nov 2020
"THank you for providing this online option for the course this year with COVID 19. I really appreciate giving us the choice for in person or online as a safety measure this year! Well done as far as speakers and filming! I love VitalStim and have been able to help many patients since 2004 as a result of the great work you all do and the training you provide. Thank you! "
- Dallas, TX / Nov 2020
"Thank you for offering the course online "
- Bonham, TX / Oct 2020
"Great course. Improved from my last renewal. Thank you!"
- Walla Walla, WA / Sep 2020
"Good renewal course. I appreciated having 30 days to complete since I wasn't able to sit down and do it all at once!"
- Chattanooga, TN / Sep 2020
"This course was a great refresher. When I was first certified in 2017, the "Dines" portion was not part of the course. I went into the course excited to learn lots of new material to incorporate into my Vital Stim sessions. However, if I'm being completely honest, after completing the course I'm still not sure what the "Dines" addition is. I do feel more knowledgable in how to make NMES more comfortable for my patients by changing the different settings, but other than that I don't feel like I learned anything new. Everything in this course I'm already doing. Again, this course provided great reminders therefore I do see value in it. I love providing NMES to my patients and I definitely see the improvements they make!"
- Burleson, TX / Aug 2020
"Great presentation and speakers. Would have loved to attend the renewal course in person as planned if COVID-19 was not a factor. "
- Lawrenceville, GA / Jun 2020
"I am so thrilled to be able to do this course at my own pace. Thanks"
- Corpus Christi, TX / May 2020
"The presenters provided clear explanations and training. I appreciated having the page numbers from the manual on the slides to help with correlation and note taking."
- ALBUQUERQUE, NM / May 2020
"It was helpful to have the larger view slides as in the Pediatric section...perhaps continue that theme throughout."
- Flora, IL / May 2020
"Enjoyed the way the pediatric case study was presented by OT/SLP. Would have liked to seen a thorough case study presented in the same way. Great course.!"
- Nepean, / May 2020
"This course has been pivotal in my practice. The specificity, quality, and depth of the content shared in this course is exceptional. "
- Truth or Consequences, NM / May 2020
"Great course! Excellent!"
- Lakewood, OH / May 2020
"I truly appreciate the addition of the pediatric as well as ethic sections in this renewal course. "
- Madison, NJ / May 2020
"I really enjoyed the presenters. While I do miss the personal interaction from the live course, I really love taking the refresher course online so that I can listen to their explainations until I understand it or can write it down. This was a perfect set up!"
- Rochester Hills, MI / Apr 2020
"This was my favorite version of instruction for NMES to date."
- Mount Pleasant, MI / Apr 2020
"More support for pediatric population. This course always teaches me something new! Thank you for continuing to promote clinical growth."
- Eagle, ID / Apr 2020