Course Description
TWO WAYS TO ATTEND:
Attend as part of the LIVE STUDIO AUDIENCE in Gulf Breeze, Florida - Studio audience seats are limited - so register today!
Attend via LIVE STREAM from anywhere around the world. Live stream participants will login to access the event from their computer.
NOTE:
This live event is streamed in real time. 
Course agenda is in Central time, please adjust for your time zone
Registrants who attend the live broadcast will be able to interact with instructor.
All registrants will have access to the broadcast recording for 14 days.
A group may view the course together, however each attendee must be individually registered in order to receive CE credit.
CEUs:
SLPs - this course is registered with ASHA as Blended Learning. ASHA CEUs may be earned by attending live, viewing the recording, or a combination of both.
OT/PTs - Participants who need live hours for state license renewal must attend in real time yet, will still have access to the recording for 14 days.
COMPLETION REQUIREMENTS:
Attend/view entire course
Pass multiple choice quiz (80% min score)
Complete online course evaluation
Working as a speech language pathologist can be challenging. With mounting paperwork, high caseloads, administrative red tape SLPs may find themselves asking, 'what else can I do with my degree?'. This introductory course will compliment strengths typical of SLP and help SLPs explore this question further by identifying transferable skills, their strengths and alternative career pathways. This course will also provide guidance on how to complete the job search, resume and interview process to develop services and products in order to generate multi-stream income.
Course Objectives
Upon successful completion of this course, participants will be able to:
Identify transferable skills, strengths, and interests
Identify certifications within the SLP practice to specialize into a new career path
Identify non-therapy career opportunities in the allied health fields
Identify career paths in non-healthcare fields
Outline an action plan for their proposed alternate career paths
Describe ways to market their skills, products and/or services
Conduct job searches, build resumes and sharpen interviewing skills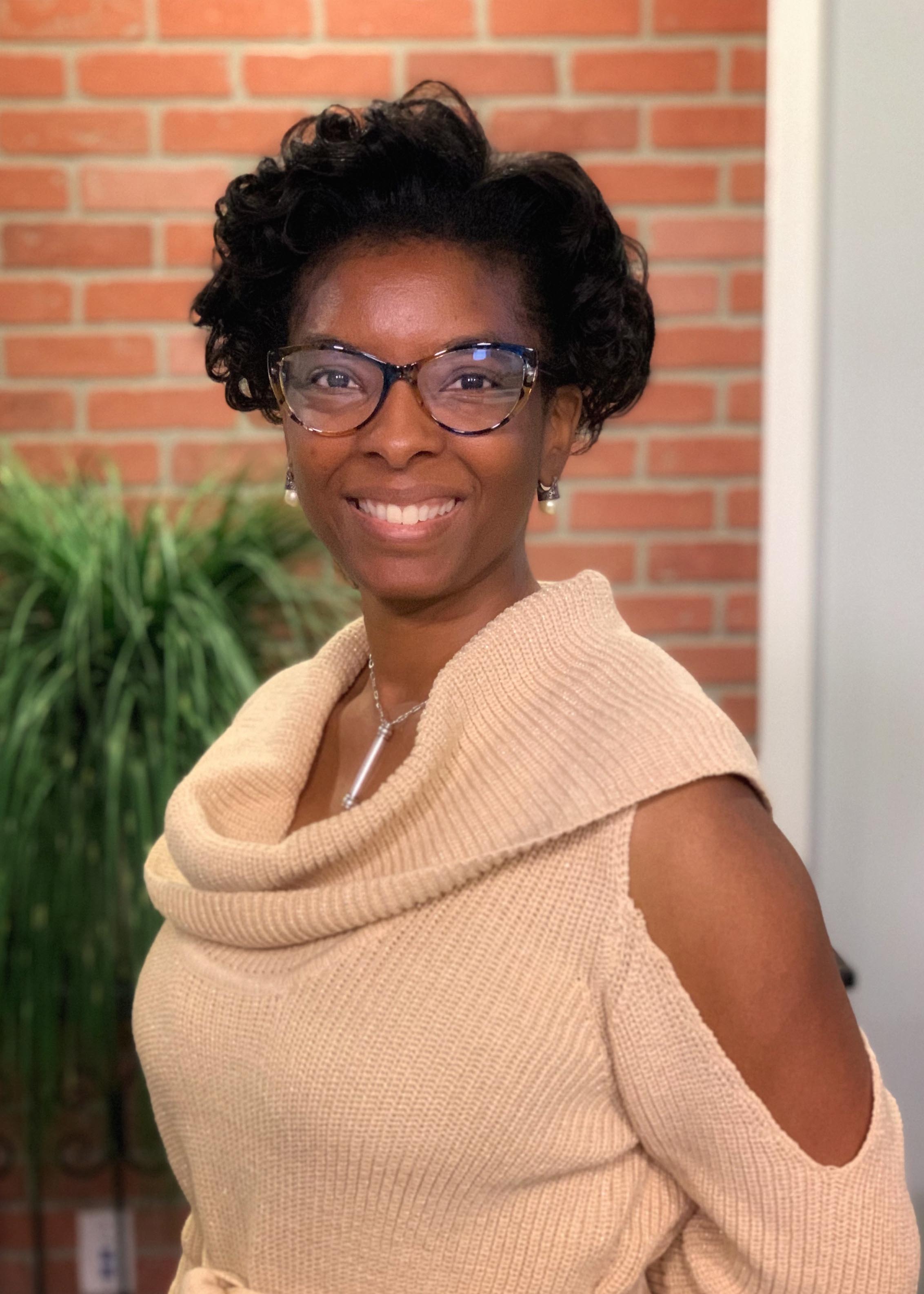 Dr. Katandria Johnson
MS, MA, CCC-SLP, CAS, CPH, CPC
Dr. K.L. Johnson, DrPH, MS, MA, CCC-SLP, CPH, CAS, CPCRT is a multi-lingual, nationally certified speech-language pathologist, linguist, certified autism specialist, certified public health researcher and certified in the practice of cognitive rehabilitation. She is founder and director of the non-profit, Dr. Love's Healthcare and Dr. Love's Integrative Nutrition & Lifestyle Medicine, PLLC.

She is CEO and director of K&K Services, whose professional work has been recognized by the American Speech-Language Hearing Association, American Public Health Association and featured in BusinessWeek Magazine. For more information, please contact at https://www.drkatjohnson.com/.

Financial Disclosure: Dr. Johnson receives an honorarium for her live course presentations and royalties for the sale of her online courses through CIAO Seminars. Dr. Johnson is the founder and director of the non-profit, Dr. Love's Healthcare and Dr. Love's Integrative Nutrition & Lifestyle Medicine, PLLC. She is also CEO and director of K&K Services, a multilingual healthcare service.

Non-Financial Disclosure: Dr. Johnson is a member and board trustee of People to People International (PTPI).


08:00 - 08:30
Welcome, course objectives and personal accounts
08:30 - 09:00
How did I get here?
09:00 - 09:30
Transferable skills
09:30 - 09:45
Your Strengths, Interests, & Personality Test
09:45 - 10:00
Alternate Career Paths
10:15 - 11:15
Putting your plan in action
11:15 - 12:15
Job search, resume building, and interview skills
12:45 - 01:15
Marketing your skills, product and/or service
01:15 - 02:15
Analyzing your marketing strategy
02:30 - 03:30
Final Thoughts, Q & A
Delivery VIA:
Live By Request - This course is available to come to you! Contact us to see how easy that can be. mail@ciaoseminars.com
Live Stream - This course is offered from our Live Stream studio. Watch and interact with the instructor from wherever you are or join us as part of the studio audience in sunny Gulf Breeze, FL. Included with each Live Stream registration is access to the course recording for the 14 days immediately following the broadcast.
Contact hours pre-approved for:
6.5 Hours
CIAO is an ASHA Approved Provider (0.65 ASHA CEUs) bubble sheet submission required
---

---
Introductory Level
0.65 ASHA CEUs
"Presentation was excellent. I appreciate all of the knowledge Dr. Kat has acquired. I was not pleased with the way a few of the questions on the quiz were worded. It was a little vague. "
- Live Streaming or Studio Audience, FL / Feb 2023
"Great content and found it inspiring."
- Live Streaming or Studio Audience, FL / Feb 2023
"I enjoyed this course very much. Presenter was very knowledgeable regarding topic. "
- Live Streaming or Studio Audience, FL / Feb 2023
"Wonderful course! Dr. Johnson is so knowledgeable and helpful for those of us who may be suffering from burnout and seeking other ways to use our talents."
- Live Streaming or Studio Audience, FL / Feb 2023
"Love it!!!I have already registered for specific certification courses to improve my marketability in parallel fields and am going to update my resume. This course was very helpful and encouraging! Thank you!!! So needed! The only suggestion would be less writing on the flipboard! It was hard to see what was being written at times."
- Live Streaming or Studio Audience, FL / Mar 2021
"A good presentation. It was filled with a lot of helpful information which helped to bring awareness of the many skills I have and am not aware of/take for granted. This course was very unique as it didn't focus on the clinical/therapeutic aspects of Speech Language Pathology. By attending this course, I was able to step back and look at what I do as a medical SLP from a different viewpoint, in moving forward."
- Live Streaming or Studio Audience, FL / Mar 2021
"I gained insight into how to develop a business plan as well as related information, such as having a non-disclosure agreement. I appreciated getting the information about coaching programs. "
- Live Streaming or Studio Audience, FL / Mar 2021
"Excellent information! I am so glad I was a part of this seminar! Thank you, Dr Johnson and CIAO!"
- Live Streaming or Studio Audience, FL / Mar 2021
"This course was educational however, I think it was incorrectly named. I believed I was getting information related to fully transitioning out of speech pathology and into unrelated career fields. I feel the information provided was how to use current speech path skills to progress as a speech pathologist or move into a related segment of speech pathology. There is nothing wrong with that, the course title was just mildly misleading. I still learned a great deal of information I hope to apply. "
- Live Streaming or Studio Audience, FL / Mar 2021