Course Description
. This course focuses on the pediatric swallowing anatomy (under 5 years old). For adult focus see
MBS: The Clear Picture
.
This course is designed to provide Speech and Language Pathologists and Occupational Therapists involved in treating pediatric dysphagia with the background necessary to accurately observe Modified Barium Swallow (MBS) studies for the assessment of swallowing disorders. This information, combined with the therapists knowledge and skills for management of feeding and swallowing disorders, will provide the course participant with a stronger basis for a comprehensive examination of the pediatric dysphagic patient. The information provided in the course should also facilitate professional communication between the swallowing professional and other health care professionals involved in the treatment of dysphagia.
MBS: The Clear Picture - Pediatric includes a series of actual MBSs taken from various facilities across the United States and represent what a therapist might come across in their actual work environment. Therefore, the quality and clarity of the videos vary depending on the equipment used at that particular facility. It is also important to note that pediatric Modified Barium Swallow Studies are often limited by sensory processing difficulties, motor/postural disorders and/or behavioral components that impact the ease of viewing the MBS.
NOTE: The course is delivered via the internet. Computer and internet access is therefore required.  The course takes approximately 12 hours to complete. 
If you are taking the VitalStim Therapy Specialty Program do not register for this course, it is already included in the VitalStim registration.

AOTA Classification Codes
Domain of OT: Activity Demands
Course Level:
Introductory
Course Requirements:
Computer with internet and working speakers/sound are required for this course.
Course must be completed within 30 days of activation (activate course within 6 months of purchase).
An online multiple-choice quiz (80% passing score) and submission of an online evaluation form are required for successful completion.
A certificate of completion will be available to print immediately after course is successfully completed.
SLPs - ASHA CEUs may be obtained by completing the online ASHA form and checking the "Report to ASHA" box.
Course Objectives
Upon successful completion of this course, participants will be able to:
Demonstrate understanding of the normal anatomy of the musculature, skeleton and neurological structures relevant to the premature through adult swallow
Demonstrate understanding of normal muscle physiology involved in the swallowing mechanism
Describe and identify normal anatomical features visible on an MBS
Describe and recognize common abnormal findings on an MBS
Describe the procedure/protocol to perform a standard MBS

Karin Mitchell
M.A. CCC-SLP
Karin Mitchell is a worldwide respected Speech Language Pathologist specializing in the care and treatment of pediatric feeding and swallowing, developmental care of the medically fragile infant and child, and pediatric traumatic brain injury. Her love of teaching and helping others drives her to create and deliver fun and empowering continuing education courses across the nation and internationally. Areas covered are Developmental Care in the NICU, Cue Based Feeding, pediatric feeding and swallowing analysis and treatment, including the use of VitalStim, swallow studies, enhancing decision making and clinical analysis, breast feeding the medically fragile infant and child, and developmental milestones supporting feeding skill acquisition. Beginning her practice in 1995, Karin sought out learning opportunities and creative ways to teach others. She now serves as a lead therapist for the NICU and Feeding Teams at CHOC Children's Hospital in Orange, CA. With a clinical practice formed by a strong theory base in NDT and SI therapies, Karin is also NOMAS trained and VitalStim certified. She provides ongoing education in-services and hands-on labs for appropriate developmental care, positioning, handling, and feeding skills for clinical staff including medical residents, nurses, physical therapists, occupational therapists, and speech pathologists. Karin was a key player in the development of unit protocols and care plans for evidence-based developmental care in the highly specialized Small Baby Unit (ELBW) at CHOC which includes an ongoing education series required by all medical and support personnel. She is an active committee member for multiple qualities of care committees including Skin to Skin Care, Developmental Care, Infant Driven Feeds, Breast Feeding Coalition, Palliative Care, Neuro NICU Team, Trauma Team, and Family Centered Care. A dedicated leader, Karin devotes much of her time to the support and development of clinicians, serving as a mentor committed to building therapist's skills in clinical analysis and therapeutic effectiveness with medically fragile patients. She is a strong advocate for her patients and their families and speaks at local associations, community centers, local universities, and school districts to support medically fragile infants and children.

Financial Disclosure: Karin receives an honorarium from CIAO for the presentation of this course. She also receives royalties for the purchase of her recorded course(s)
Non-financial Disclosure: Karin uses VitalStim in her clinical practice.

60 Minutes
Lesson 1: The Oral Stage
60 Minutes
Lesson 2: The Pharyngeal Stage
60 Minutes
Lesson 3: The Esophageal Stage
30 Minutes
Anatomy & Physiology Exam
120 Minutes
Assignment, instruction, and communication with online instructor
60 Minutes
Lesson 4 Signs Observable during Oral Phase
60 Minutes
Lesson 5 Signs Observable during Pharyngeal Phase
60 Minutes
Lesson 6 Signs Observable during Esophageal Phase
120 Minutes
Assignment, instruction, and communication with online instructor
Delivery VIA:
Online - This course is offered in an online, on demand format.
Contact hours pre-approved for:
12.0 Hours
CIAO is an ASHA Approved Provider #AAWA (1.2 ASHA CEUs) bubble sheet submission required
ASHA CE Provider Approval and use of the Brand Block does not imply endorsement of course content, specific products, or clinical procedures.
CIAO is an AOTA Approved Provider #4119 (1.2 AOTA CEUs)
This course meets PDU requirements for NBCOT (12 PDUs)
As an IACET Authorized Provider, CIAO offers CEUs for its programs that qualify under the ANSI/IACET Standard
CIAO is authorized by IACET to offer 1.2 CEUs for this program
---

---
The assignment of AOTA CEUs does not imply endorsement of specific course content, products, or clinical procedures by AOTA.

---
Introductory Level
1.2 ASHA CEUs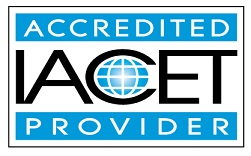 ---
CIAO is accredited by the International Association for Continuing Education and Training (IACET). CIAO complies with the ANSI/IACET Standard, which is recognized internationally as a standard of excellence in instructional practices. As a result of this accreditation, CIAO is accredited to issue the IACET CEU.

---
CIAO is recognized on the NBCOT Provider Registry (meets PDU requirements for NBCOT)
"I wish I could have lifetime access to the MBS videos for review. "
- Colorado Springs, CO / Sep 2023
"The course was informative. The videos were beneficial. "
- Clovis, CA / Aug 2023
"excellent course"
- Santa Ana, CA / Jul 2023
"Enjoyed the course. The videos were helpful along the way."
- Carrollton, TX / Jul 2023
"I wish I had something like this (with practice MBS) in grad school! This was my first exposure to pediatric MBS and this was hard work. This has been a great start. I have many questions and am just starting to put the pieces together. I have a better understanding of the anatomy/physiology of all the swallow phases, what to expect and an understanding of what normal swallows look like. I can tell on MBS when it isn't normal, and need more practice to describe the problem accurately. Would have loved to view more video MBS examples of typical/atypical in lesson before the quizzes, or the possibility to go back and view the quiz ones on prior lessons."
- Chicago, IL / Jul 2023
"Some of the videos were hard to watch on a phone."
- Rockford, MI / Jul 2023
"Great course! "
- San Antonio, TX / Feb 2023
"This course was easy to navigate. However, i wish there was an option to listen to a voice during the reading. "
- Dallas, TX / Jan 2023
"I would have preferred audio with the course to accompany the videos."
- Ronkonkoma, NY / Nov 2022
"Good course! "
- Texarkana, TX / Nov 2022
"Wish there was videos of the information of someone lecturing the information. More of an auditory learner. Overall great review!"
- Pewaukee, WI / Sep 2022
"Very informative. Videos were a little challenging to understand all that was going on without explanation, especially since this part is new to me. I gained a great deal of knowledge from this course"
- Mauldin, SC / Jul 2022
"I believe that the videos could be more detailed. Instead of just showing the images, there should be some comments providing information about the process shown."
- Rio de Janeiro, RJ / Jul 2022
"Some of the pictures were not able to be enlarged. Some of the words on the anatomy diagrams could be better, easier to read, larger print"
- San Antonio , TX / May 2022
"I enjoyed the online aspect, but struggled with the videos. I have not seen many MBS videos before and did not feel I had a good understanding of landmarks etc in the video vs pictures on paper and written descriptions. It may be helpful to mention somewhere you can slow your videos down to see better and a description of what you are seeing in each one would be great. Also a couple of videos had a marked yellow line to indicate where you should be looking for the examples and that made it easier. I have not seen enough videos to feel like I understand them as well as I would like."
- Holton, MI / Jan 2022
"It would have been really nice to have a voice over or something with the MBS videos. Sometimes I was able to see what the written description was talking about and other times with was really hard. "
- Lincoln, NE / Jan 2022
"great course. Cannot wait to learn more about vital stimulations"
- tulsa, OK / Jun 2021
"Great course!"
- El Paso, TX / Jun 2021
"The information was thorough and effectively presented in a clear and concise way - super helpful"
- Bernalillo, NM / Apr 2021
"Enjoyed the style of tests."
- San Diego, CA / Mar 2021
"videos were great addition "
- MIAMI, FL / Mar 2021
"Great condensing of so much information."
- MIAMI, FL / Mar 2021
"I was sent an email about the percentage of what needed to be completed. It would more efficient if that percentage was seen already in the dropbox, or top area. This would help me to determine how much time to give for each section. I also appreciate the countdown of how many days are left before needing to be completed. "
- Grand Prairie, TX / Mar 2021
"Great, informative, and challenging course. "
- Dallas , TX / Feb 2021
"Great online course. Thank you for making it available."
- Ada, MI / Jan 2021
"I really enjoyed this course, it was challenging but not too challenging. So much valuable information. "
- Marietta, PA / May 2020
"Great course, succinct information!"
- Winston-Salem, NC / Apr 2020
"great course; interesting and challenging"
- San Antonio, TX / Mar 2020
"The level of depth of information was very helpful. It will serve as a great resource going forward."
- San Antonio, TX / Feb 2020
"Great course, a lot of information. "
- McAllen , TX / Feb 2020
"great coarse, wish there were more downloadable resources "
- Corpus Christi, TX / Feb 2020
"I'm excited about the hands on course coming up!"
- Lorena, TX / Nov 2019
"It was very informative and a good review of the anatomy, I will use these notes in the future! "
- Oklahoma City, OK / Nov 2019
"This was very challenging for me. I have been an OT for a long time but never had oral motor training like this. Thanks!"
- Midland, TX / Oct 2019
"This was great information! It has been a long time since I focused on the anatomy so it was an awesome refresher! Cannot wait to take the Vital Stim class next month!"
- FORT WORTH, TX / Oct 2019
"I would have liked more examples of videos to show functional and dysfunctional swallows."
- Brighton, MI / Sep 2019
"Very good course. I complete MBSS and have been doing Vital Stim with a Bell's Palsy patient currently and the review was very helpful for all patients. "
- Goshen, IN / Aug 2019
"The course material was easy to access and relevant. The reminders for percent completion were useful during a busy week."
- Richardson, TX / Jul 2019
"This course is AWESOME! It is very detailed and informative. The videos helped me a lot to understand the subject matter. Overall, it was a great experience to do this course."
- Starkville , MS / Jul 2019
"I think it was a great course everyone who completes peds MBSS should have to take"
- Destin, FL / Apr 2019
"Great course. I learned a lot."
- Fort Worth, TX / Apr 2019
"This was a well-organized, well-instructed course, thank you so much!"
- Amarillo, TX / Mar 2019
"The course was a good refresher but also provided me the new knowledge that is useful in practice. The course instructor was very timely and helpful throughout the online course. "
- Dallas, TX / Jan 2019
"1. My online course instructor graded assignments promptly. 2. I think it would be helpful to have frames in the MBSSes labeled or have audio during some swallow studies to help you orient to what you are seeing. If you have truly never seen an MBSS, it is difficult to identify the structures with only the written online course content--especially with the small size of infant structures. "
- Rowlett, TX / Jan 2019
"Very informative coursework, challenging yet doable. The instructor also responded back to messages and assignment very quickly, and her explanation were very thorough, yet easy to understand. Thank you so much Karin!"
- Carrollton, TX / Dec 2018
"I highly enjoyed this course. It was a BIG refresher for me after being out of school a few years. My instructor was helpful. I especially liked the evaluation of swallow studies because it made me use the information I had learned."
- Iuka, MS / Jul 2018
"The online course was very informative and helpful to my future practice. I appreciate the time and help the instructors provided us throughout the process."
- Foothill Ranch, CA / May 2018
"This course really helped me prepare for the Peds Vital Stim Therapy Certification training. It was very useful to take this course and helped me feel more prepared to start the certification training process. The instructor input on assignments was helpful as well, as they provided constructive feedback in a timely manner. I would highly recommend it."
- Hickory, NC / May 2018
"Very informative course. It was organized and gave great details and examples. I enjoyed watching the videos. The information was concise. "
- San Diego, TX / May 2018
"Feedback provided with Mrs Mitchell was absolutely valuable. I highly appreciate all the info provided by her!!"
- Weslaco, TX / May 2018
"This course was well written and easy to follow. I enjoyed this online portion of the course and look forward to the classroom portion of the course."
- Lufkin, TX / Apr 2018
"I liked the self pacing nature of the course. Awesome and informative!"
- Royal Oak, MI / Apr 2018
"As a NMES provider (adult) for almost 2 years now, this was a great expansion for my knowledge base. The pediatric info helped solidify my adult knowledge too. I appreciated the depth of pediatric info provided & am looking forward to the rest of the course. "
- Rifle, CO / Mar 2018
"Loved the course! I especially loved the MBS videos. Thank you! "
- Wesley Chapel, FL / Oct 2017
"Great course. I feel much more confident with MBSS after this CEU. Thanks!"
- Northport, AL / Sep 2017
"This course was extremely informative. The way it is broken down is beneficial to my learning style. I would highly recommend this course."
- Bixby, OK / Aug 2017
"Great course to learn more about oral, pharyngeal and esophageal phase of swallow studies. Would have liked more analysis of mbss, specifically what it would look like if there was a problem at all levels. Maybe some audio of what we were clearly seeing on the problem mbss studies would have been more beneficial. Thanks for a great course!"
- Tampa, FL / Jul 2017
"This was very helpful for reviewing anatomy/physiology basics!"
- New Orleans, LA / May 2017
"Overall, an excellent course in preparation for the Peds Vital Stim course. "
- Lititz, PA / Apr 2017
"I appreciate the constructive criticism provided. Very helpful!"
- St. Cloud, FL / Apr 2017
"I did not have questions for my online instructor during the course: however, she did grade the assignments within 48 hours. I thought that the course was very challenging. I did find that I had to do some extra research on the internet to help me understand the course material better. I specifically searched for radiology images of swallows that were anatomically labeled and a much clearer picture than provided in the course. I found that once I had this picture the pharyngeal phase of swallowing made much more sense to me. I think that adding a radiology image of a swallow and labeling the anatomical structures (i.e. epiglottis, UES, base of tongue, etc.) would be helpful in bringing the content together in a clinical sense. The quizzes were very challenging as well. I also had to do some extra research to answer the questions provided in that I found it difficult to find the answer in the course material. I consider myself a poor test taker so this may be a reflection of my learning style; however, I found my extra research helped me to understand the question and then answer it accordingly. Overall, I have added a great deal to my clinical knowledge with treating infants, feeding patients and performing swallow studies. I did like the online format and being able to complete it on my own time within the 2 week time frame. "
- Vestavia, AL / Feb 2017